The US Supreme Court has made it official: you steal it, you keep it:
Former president Donald Trump has seen his last remaining chance to reverse the outcome of November's election slip away, with the Supreme Court refusing to take up his last challenge to Wisconsin's voting process.

The Supreme Court on Monday declined to consider Trump's case against the state of Wisconsin, in which the then-candidate had accused the Wisconsin Elections Commission (WEC) of violating both the Constitution and state law regarding the manner in which they set up mail-in voting for the weeks leading up to Election Day - along with a litany of other complaints.

Monday's rejection of the certiorari petition thus appears to finish off any chances the former president might have had to keep his position in the Oval Office. As distant a possibility as winning a favorable SCOTUS disposition might have seemed, even the slightest of chances would have represented an improvement over the self-defeating option the plaintiffs opted for.
This concludes the judicial portion of the program. The legislative portion ended some time ago. The question is, is there a third act in the cards?
Labels: law, politics —from Vox Popoli
Timeline:
"There's a plot in this country to enslave every man, woman, and child. Before I leave this high and noble office, I intend to expose this plot." - President John F. Kennedy
November 22, 1963
April 4, 1968
June 6, 1968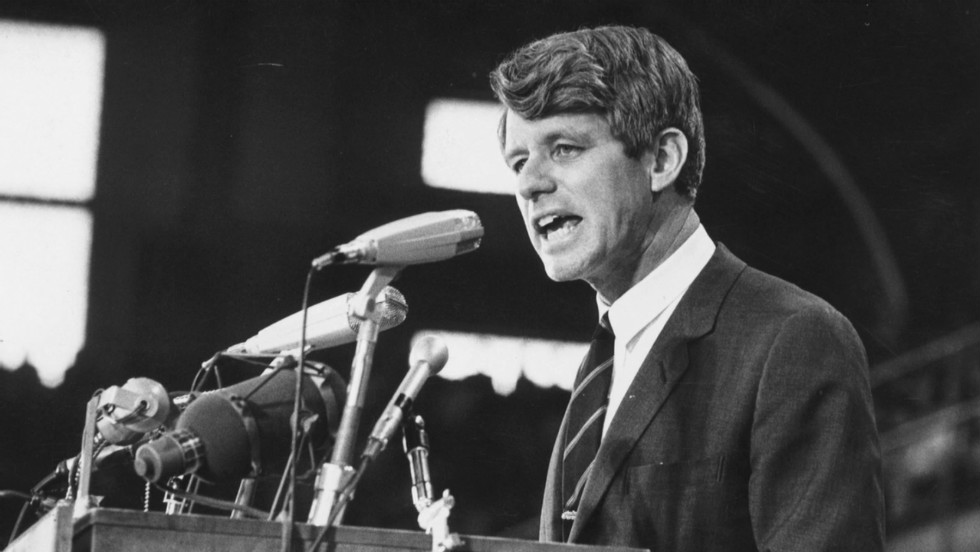 These three assassinations are all related. They were orchestrated by one mastermind. After years of government stone-walling and cover up, independent investigators have put all the pieces together. We now know the truth. The question is can you handle it? It means admitting that you were duped, for forty plus years, made a fool of by those who killed your leaders, hijacked your country, and would even enslave you. If you want to know the truth, it has been assembled into two documentary films:
Everything is a Rich Man's Trick, written by Francis Richard Conolly. After years of research into the JFK Assassination he realised that the conspiracy was much deeper and wider reaching than anyone had ever thought. He explains the origins of the people involved and goes into great detail as to how the assassination was planned and executed, bringing to light lots of new information as to how it was done, who did what and naming all the names in the plot. The film then goes on to explain what this group of people are doing right now to pull the wool over our eyes and control our every waking thought, exactly as Orwell predicted.
• Everything is a Rich Man Trick
1970s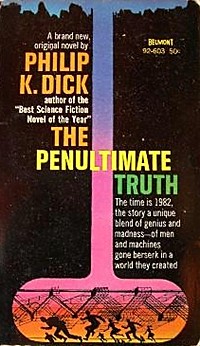 Science fiction author Philip K. Dick must have been getting too close to the truth. Safe crackers broke open his vault and stole manuscripts and documents. The author believed that this was related to his novel, The Penultimate Truth. The book tells the story of a plot to enslave every man, woman, and child in this country. Read more...
1980s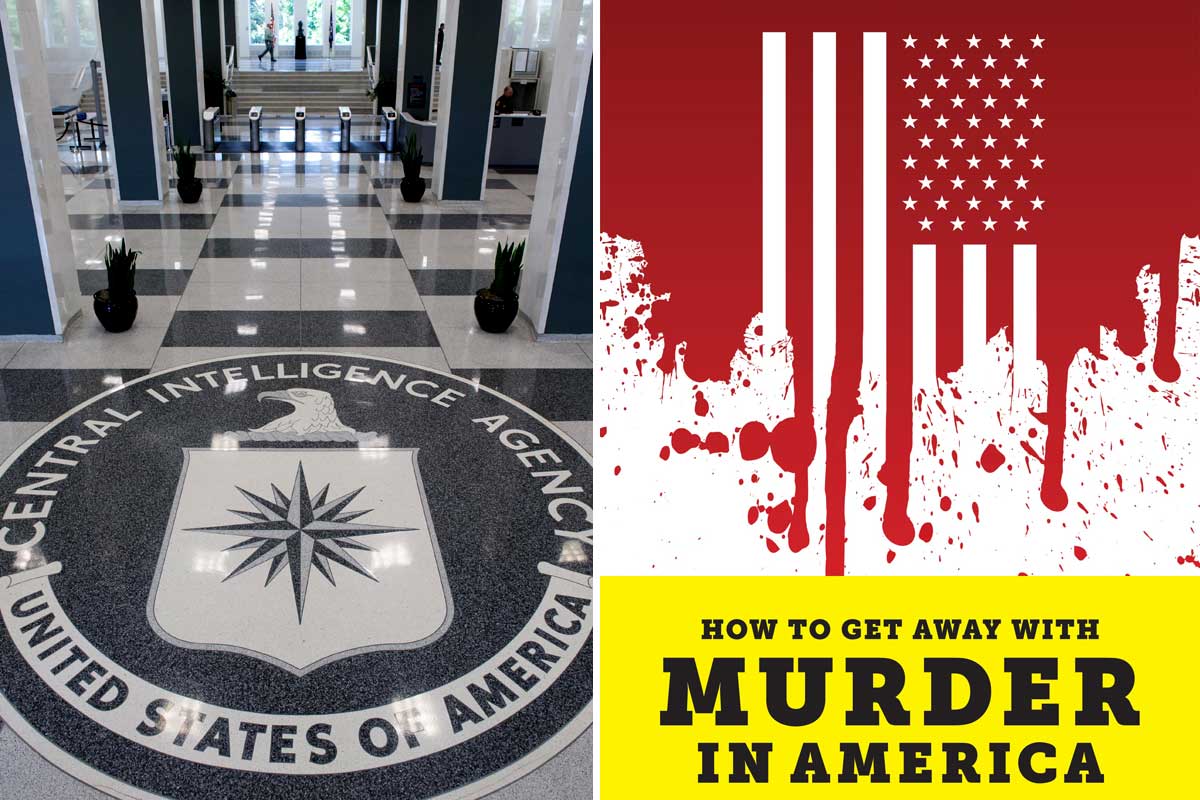 The Crime of the Century
Counterpunch - Air Cocaine: the Wild, True Story of Drug-Running, Arms Smuggling and Contras at a Backwoods Airstrip in the Clintons' Arkansas
Red Dirt Report - Will drug-smuggling pic "Mena" capture all the dark and dirty secrets linking Clinton, Bush?
What Really Happened - The Crimes of Mena
Conspiracy School - "SNOW JOB: THE CIA, COCAINE, AND BILL CLINTON"
Mass Murder of the Century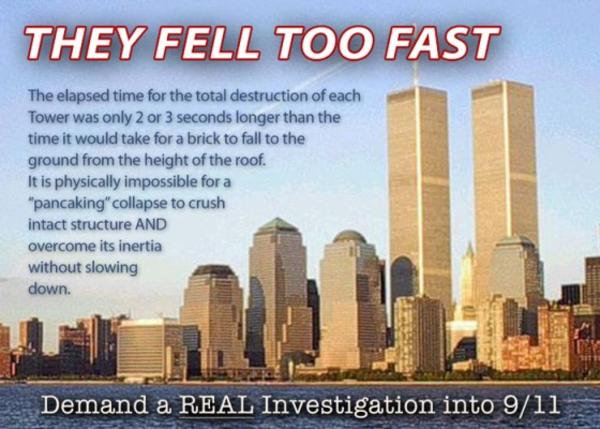 THIS WILL SHOCK YOU TO YOUR CORE 911 - "From Cheney to Mossad...an SGT Report Micro-docu" Youtube
Paul Craig Roberts - The Official Story of the Collapse of WTC Building 7 Lies in Ruins Discussion…
Godlike Productions - NEVER FORGET! (Donald Rumsfeld Flight 93 shot down) Youtube
Express UK - 9/11 mystery solved: World Trade Center building didn't collapse due to fire—study finds Discussion…
Back to the Future - The Movie "Back To The Future" Predicted 9/11 Youtube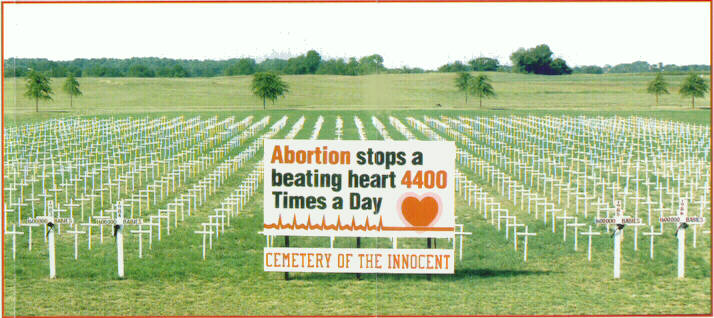 Serial Murder of the Century
Summit News - Illinois Hospital Created 'Comfort Room' For Aborted Babies to Die In Discussion…
Breitbart - WATCH: Nurse Testifies Infants Surviving Abortion Left to Die in Hospital 'Soiled Utility Room'
James Howard Kunstler
Party Like It's 1984
Mirrored from Clusterfuck Nation:
Chalk up a fatal blow to The Patriarchy. That avatar of toxic masculinity, Mr. Potato Head has been dumped into the same humid chamber of perdition where the ghosts of Nathan Bedford Forrest, Theodore Bilbo, and Phyllis Schlafly howl and squirm — liberating the billions of potatoes world-wide from the mental prison of binary sexuality. The move by Hasbro (bro? really??) may yet disappoint the legions in Wokesterdom as a-bridge-not-far-enough while they await the debut of Transitioning Potato Head, complete with play hormone syringe and play scalpel, so that the under-six crowd can begin to map out their own gender reassignments without the meddling of Adult 1 and Adult 2, formerly known as Mommy and Daddy.

Was it mere coincidence that the action in Toyland happened the same week that one Rachel Levine was grilled in hir Senate confirmation hearing for the post as Assistant Secretary for Health in the Department of Health and Human Services? The hearing tilted toward transphobia when Senator Rand Paul (R-KY) asked zie, a little too aggressively, if they were in favor of pubescent children opting for sexual reassignment in opposition to xyr parents. The nominee, who hirself transitioned from "male" to "female" in 2011, answered that transgender medical issues are "complex and nuanced." True (perhaps). And probably more than a Senator who transitioned from ophthalmologist to politician might appreciate.

[. . .]

Cheerleaders for the Great Reset underestimate woefully the factor of disorder in the system they so crave to hegemonize. Disorder is exactly what the system is expressing, and in direct proportion to the wishes of authorities to exert tyrannical control over populations. Not only will the disorders get worse, but their effects will go increasingly non-linear, producing unintended consequences. Has anyone noticed that the psychopathic Woke curricula of Higher Ed have mirrored the collapsing business model of the colleges and universities? The more trouble they got themselves into with the loan racket, the crazier the faculty was allowed to act — as far as calling for the extermination of white people and the cancellation of Western Civ. Both the broken business model and intellectual rot will bring down many of these institutions, and quicker than you might believe. And then you will have no Higher Ed. People get what they deserve, not what they expect.

It's been entertaining, for sure, but as we enter the 2021 springtime, with the banking system coming apart and markets wobbling, and more Americans evicted from both their living quarters and the middle-class, and conflicts between the state and federal governments, and new bouts of street-fighting, looting, and murder in the cities, it won't be so amusing anymore. There will be a lot more to worry about than the gender of toys.
This was but an excerpt...a small piece of the glorious whole, read the full article at Kunstler dot com…
The Genius Of The Crowd by Charles Bukowski
there is enough treachery, hatred violence absurdity in the average
human being to supply any given army on any given day
and the best at murder are those who preach against it
and the best at hate are those who preach love
and the best at war finally are those who preach peace
those who preach god, need god
those who preach peace do not have peace
those who preach peace do not have love
beware the preachers
beware the knowers
beware those who are always reading books
beware those who either detest poverty
or are proud of it
beware those quick to praise
for they need praise in return
beware those who are quick to censor
they are afraid of what they do not know
beware those who seek constant crowds for
they are nothing alone
beware the average man the average woman
beware their love, their love is average
seeks average
but there is genius in their hatred
there is enough genius in their hatred to kill you
to kill anybody
not wanting solitude
not understanding solitude
they will attempt to destroy anything
that differs from their own
not being able to create art
they will not understand art
they will consider their failure as creators
only as a failure of the world
not being able to love fully
they will believe your love incomplete
and then they will hate you
and their hatred will be perfect
like a shining diamond
like a knife
like a mountain
like a tiger
like hemlock
their finest art
The Top
10

Books of All Time

I have read thousands of books over the course of my life and I want to share with you what I consider to be the top 10 books of all time....
David Jacobs Ph.D., author of "Walking Among Us"

David M. Jacobs, Ph.D. is Associate Professor of History at Temple University. Having conducted nearly 1,150 hypnotic regressions with over 140 alien abductees, Dr. Jacobs has uncovered, in great detail, the alien interbreeding program designed to create a new race of humans loyal to the alien intervention.

Karla Turner Ph.D., author of "Taken"

Karla Turner, Pd.D. authored three books on the alien abduction phenomenon, Into the Fringe (1992), Taken (1994), and, with psychic Ted Rice, Masquerade of Angels (1994). She was convinced that aliens were here not to help us, but to steal from us the sovereignty of our souls.

John Mack, M.D., author of "Passport to the Cosmos"

Former professor of psychiatry at Harvard Medical School and Pulitzer Prize-winning author John E. Mack M.D. conclusively proved that aliens exist through an exhaustive study of people who claim to have been abducted by aliens.

ALL BOOKS SHIP FREE TO US ADDRESSES FROM OUR MICHIGAN BOOKSTORE
LIEL LEIBOVITZ
Thank You, Michael Che!
Quoted from Tablet:
I prefer my wolves in wolves' clothing. If anti-Semitism is essential to the ideology of today's left—and it is—then it is essential that we see it clearly. Keeping ourselves under illusions is ... Well, let's just say, that has never been a winning strategy for Jews.

So, while I'm sorry to be the bearer of grim news, let's recap a few things: There's no "Democratic Party" that may have a few radical kooks like Ilhan Omar but is really a solid bastion for good liberals. There's no "Republican Party" that may have been hijacked by bad man Trump but is really a fortress of principled conservatism. We no longer have institutions—like television networks or newspapers or universities or political parties—that respond to anything approximating reasonable persuasion. There's no point in trying to argue with, apply pressure on, or rebuke the likes of Michael Che, because the likes of Michael Che actually do hate you, and they've been telling you they hate you for quite some time now.

Sadly, too many of us hear "I hate you" and translate it into "let's talk about this," which is why so many smart Jews who ought to know better still spend so much time parsing the nonexistent differences between anti-Zionism and anti-Semitism, say, or rushing to qualify their support for Israel with some sharp words about Bibi Netanyahu. It's why the ADL sidles up to Al Sharpton, America's most prominent pogromist, and why the JCRC in New York cheered on the comically inept Mayor Bill de Blasio when he basically blamed the Jews for spreading COVID-19. Again and again and again, we see those calling themselves our communal or intellectual or moral leaders engage in this kind of insufferable sophistry, trying to find shades of gray even in the most pronounced streaks of black and white.

Again and again and again, reality stands up and slaps them in the face.

If, by contrast, you're a normal human being with even an ounce of self-esteem and don't have any fetishes involving pain and humiliation, you can join me and step right out: out of pretending like the Michael Ches of the world are anything but rank bigots, out of engaging with the drivel they create and call culture, out of the institutions they've hijacked and then crashed into the towers of our civilization.

What should we do instead? Build new things, I'd say—whatever can produce an alternate, saner, more sustaining reality in which we don't spend our time fretting about hateful people doing hateful things to us, over and over, in perfectly predictable ways.
This was but an excerpt...a small piece of the glorious whole, read the full article at Tablet Mag dot com…
Calling today's Leftists hypocrites requires endless contortions. It is simpler and scarier to see that the Left has rejected the standards of common citizenship. The Left is rejecting equal protection, equal treatment of the laws, and the rule of equal laws and opportunities for all. Its principle of justice is to help friends and relatives while harming enemies.

Double standards sown into law enforcement and culture, with the rulers defining the boundaries between the two standards, is the hallmark of oligarchy. Oligarchy is not just the rule of the rich, though that is part of it. Oligarchy is the rule of the few for their own interest. Oligarchic justice demands that unequals be treated unequally, as Aristotle writes, and it extends the idea of human inequality way beyond its legitimate scope. Friends of the oligarchy are treated one way because they are presumed better. Enemies or non-friends of the oligarchy are treated another way because they are presumed worse.

The Left is not hypocritical to its standards: help friends, harm enemies, unequal justice. So, the Left can practice what was hypocrisy openly and without shame. What, from the standpoint of common citizenship, amounts to hypocrisy is, for today's Left, an edge of their attempt to transform the regime from a republic of equal citizenship to a woke oligarchy.

"The Left's ranks are full of revolutionaries, not hypocrites" – Scott Yenor, The Washington Examiner, 1/28/21