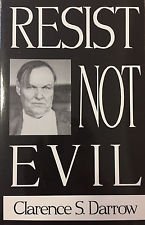 Resist Not Evil by Clarence Darrow

In Resist Not Evil, Darrow presents a convincing case for abolishing the criminal justice system. This reprint of Darrow's controversial essay could not be more timely. Everywhere, one hears the call for more prisons, more severe punishment. Darrow argues for a radical new approach; his ideas have lost none of their fire or relevance. Click here…
B
C
USA Today presents… - A look at the Chinese death van (Mobile Execution Units)
Schaeffer Cox - A well known 2nd Amendment lobbyist who had won 38% of the vote in a State House election, became the subject of an intense FBI investigation after he angered State and Federal authorities by openly accusing them of drug trafficking and child prostitution.
Free Schaeffer - An FBI frame up and a rigged trial!

Not long after these public statements, the same departments that Schaeffer Cox accused of corruption sent in numerous provocateurs to try to switch his efforts off of exposing corruption and on to violent vigilante-type actions. Schaeffer cox, who believes in non-aggression and voluntarism, can be heard on multiple undercover recordings telling the provocateurs, "No, I'm going to pull a Ghandi, NOT a Rambo" and "if we turn violent, people will see us as the bad guys." Read more...
D
E
F
G
H