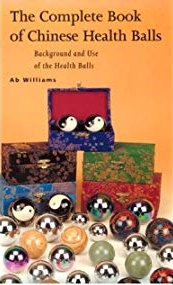 The Complete Book of Chinese Health Balls : Background and Use
Reduce Stress. Learn Meridian Ball Therapy.
Do you own a set of Chinese Health ball? Known as Baoding balls, Baud balls or just health balls, they are certainly much more than a curio. People have been using them for centuries. The balls are explained, exercises are included, the treatments are revealed here for the first time.
More and more people in the West are looking for answers in Eastern medicine, lifestyle and therapies. Just about everyone has heard of yoga, meditation, acupuncture. This book is aimed at drawing your attention to the still relatively unknown phenomenon of Chinese Health Balls. Step by step, you can practice the many exercises to master Meridian Ball Therapy, a therapy that can make a significant contribution to your physical and spiritual health.