Stress arises from a variety of underlaying issues—including from people. Knowing how to deal with toxic individuals can help you avoid or overcome the physical ramifications of having people who cause stress in your life.
These physical issues happen because of the emotional stress you deal with every time you encounter someone who makes you feel angry, sad, frustrated, or worse. Emotional stress is just as bad for speeding up the aging process as physical stress is.

Do you ever feel like this?
Stress can cause disease, immune system deterioration, and worse. You might have to deal with a friend or family member who causes you stress, or it might be a coworker or someone you encounter regularly, like a neighbor.
Whoever it is, you need to learn how to deal with people to mitigate the effect on your health.
Start by identifying who the people are in your life who cause you stress. The way to tell if someone causes you stress is every time you think about being around them or you actually are around them, you have a visceral reaction—your stomach gets tied up in knots or you have an emotional reaction. You might feel anxious or angry. People who cause stress often look at the negative in everything around them, including in you.
They always leave you feeling worn out. These people complain about how bad their life is or they compare their life to yours and tell you how lucky you are. They often tear down other people and can be subconsciously or even deliberately cruel in their comments or actions.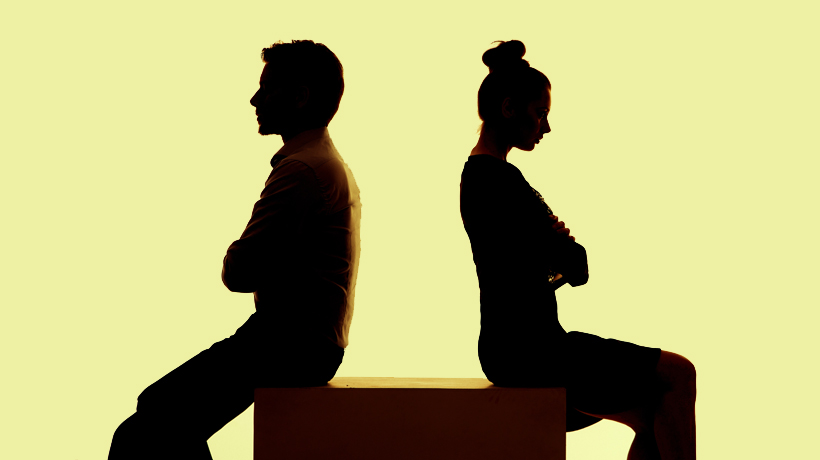 They don't accept blame for anything going on in their life, but blame their friends, family, coworkers or even you. These people are always where the drama is or they're the cause of whatever drama is going on.
They want you to be their shoulder to lean on and every time you spend time with them, you leave feeling a lot worse than when you arrived. You can put a stop to the drama that comes from other people.
Begin by going on the offensive. You already know this person or those people are going to cause you stress. Know your course of action before meeting up with them. Determine ahead of time how you are going to handle it when the stress kicks in from being with them.
Don't let someone else have the emotional reins in your life. People will say and do things that cause stress, but they can't be in charge of how you respond to that stress. Only you can do that.
You can feel empathy toward someone without letting them emotionally wreck you. This often originates with a friend who gets angry about something…anything… and stokes anger in you as well.
When someone does stress you out, don't carry it with you. Deal with it immediately and then let go. When the topic of conversation or their actions trigger stress, either change the subject or address the actions directly. Keep your distance emotionally as much as possible and if that's not possible, then keep a physical distance if you have to. It's all about buffer space.
Toxic Relationships : Strategies for Dealing with People That Are Difficult and How to Deal with Toxic Personalities and People In Life by Luke Gregory
Change the way you think and manage stressful situations with difficult people:
How to deal with self centered people, control freaks, disruptive, clingy, needy people, complainers, jealous, procrastinators, etc.
Introduction: Welcome to the Real World.
What exactly do you mean by "Toxic"?.
Kill 'em with kindness.
Ignore toxic people and cheer them up.
How to: Pro-act Instead of React, Set Consequences, Have Good Personal Boundaries, Confront Behavior Safely, Get Away.
Learn how to say no and give them other options.
How to: Pick Your Battles, Put Humor Into It, Separate The Person From The Issue, Put The Spotlight On Them.
Do not fall for their tricks and when you spot one, run.
So much, much more information in this book.
Who this book is for:
People who have problems communicating with difficult people in their lives
Those who have gone through a difficult moment and were blocked at a time
Those who want to learn how to manage a difficult situation with toxic people
Those who want to learn more about the cause and effect of toxic people.
Adrenal Support - Cortisol Manager - A Complex Formula by 1Body
NATURAL STRESS RELIEF. Powerful adaptogens like ashwagandha and rhodiola rosea help improve resistance to physical and mental stress by lowering cortisol levels
ENHANCE MOOD. By naturally balancing stress hormones, 1 Body Adrenal Support can promote a sense of calm and have anti-anxiety effects.
REDUCE FATIGUE. When cortisol is properly managed, symptoms of fatigue ease away and energy returns back to normal levels.
SUPPORT ADRENAL GLAND HEALTH. Lethargy, grogginess, and mood swings are signs of adrenal fatigue that can be addressed by a healthy lifestyle and the help of adaptogenic herbs.
60 VEGETARIAN CAPSULES. Adrenal Support is manufactured in the USA at a cGMP facility with NO wheat, gluten, soy, milk, egg, fish, or tree nuts.
One Body's Adrenal Support is a unique blend designed to supplement the dietary needs of your adrenal glands. An insufficiency in adrenaline is the end response of stress & fatigue. Proper nutrition, rest, and time are required to repair your adrenals. On sale right now…
Emotional Vampires : Dealing with People Who Drain You by Albert Bernstein
Protect yourself from people who take undue advantage and suck the energy out of your life
Emotional Vampires will help you cope effectively with the people in your life that confound you, confuse you, and seem to sap every ounce of your energy. Bestselling author Dr. Al Bernstein shows you how to recognize each vampire type—antisocial, histrionic, narcissists, obsessive-compulsives, paranoids—and deal with them effectively. He uses many examples from the latest news headlines, which will help you distinguish between the types and deepen your understanding of each one.
In response to the daily calls and emails he got about the previous edition of this book, Dr. Al Bernstein has added his advice for dealing with those emotional vampires who come in the shape of spouses and lovers, relatives, and children. Dr. Bernstein shows you how to deal with each vampire type and what you need to do to keep from getting drained. Now available in paperback…