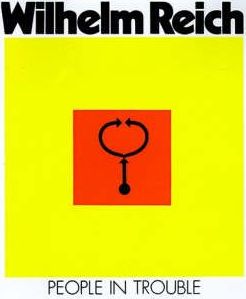 People in Trouble by Dr. Wilhelm Reich
First published by Reich in 1953, People in Trouble is an autobiographical work in which Reich describes the development of his sociological thinking from 1927 to 1937. In simple narrative form he recounts his personal experiences with major social and political events and ideas, and reveals how these experiences gradually led him to an awareness of the deep significance of the human character structure in shaping and responding to the social process.
Available in Paperback
A
Blair Adams
Unsolved Mysteries - Details: Blair Adams was a thirty-one-year-old Canadian resident who was found dead in the parking lot of a Knoxville, Tennessee hotel on July 11, 1996.
Unsolved dot com - "Every aspect of this case is mysterious…there's no explanation for it."
Orton's Crime Blog - The Case of Blair Adams
Knox News - Half-nude with fanny pack of gold, Canadian's killing a Knox County mystery decades later
Find a Grave - Robert Dennis Blair Adams 1964-1996 RIP
B
C
D
E
F
G
H
Hospitals: Abuse, Patient 'Dumping'
AMAGANSETT PRESS - Some good videos such as this one, titled "WTF?? Hospital Staff Dumps Patient Having Seizure On The Ground." Youtube
Other side of the story (quote): Hospitals much like cops are about done dealing with your shit. Yes even they have a limit on how much abuse they are willing to take. Is it right, no its wrong. ITs a symptoms of the surge of madness they have to process. Daily repeat ODs, medical grifters, fakers, sue happy, all slowly pushing them to the breaking point. Medical burn out over 50 percent right now. I don't know what the solution really is but expect the abuse to continue until the animals in society are cleaned up.— saith Anonymous Coward / User ID: 77980351
Forum - "Woman having a seizure is wheeled out of the hospital by a group of workers and left for dead" Forum
CBS 2 Investigators - Good overview of the problem in Chicago Youtube
I
J
K
L