What do a parabola and a parable have in common? They have the same etymology. A parabola is a two-dimensional curve. A parable is a story with an inner meaning.
As the spacecraft drops into the planet's gravity well, it picks up velocity. The spacecraft does not go straight for the center of mass, but aims to shoot a little to the side. As the spacecraft plunges downward towards the planets surface, picking up speed, it appears to oberservers on the planet and to those in the spacecraft that it is going to crash, but the navigation system is working fine and the spacecraft shoots over the horizon at an incredible pace just nearly brushing the surface of the planet. As the spacecraft flies away from the planet, the planet's gravity is acting on the spacecraft, trying to pull it towards the center of gravity. The kinetic energy of the spacecraft will reach equilibrium with the gravitational energy of the planet at the inflection point of a parabola. The spacecraft will seem to stand still for an instant at it's highest point of trajectory (from the observation point of the planet's inhabitants) and then slowly at first, but then picking up speed fall back towards the planet's surface. It will skate through the thin atmoshphere at a high altitude and then go rushing off into deep space on it's arc. The spacefarer's have successfully completed the slingshot maneuver and taken some of the planet's rotational energy with them for a significant burst in speed. The planet's rotation will slow by an infinitesimal amount while the spacecraft picks up velocity.

What does this have to do with a parable? Well, just as the spacecraft skates close to the planet's center of gravity, but misses it by a slight distance, so too does the parable skirt the truth gaining momentum in the process. Or as the Lotus Sutra calls it...skillful-means. The parable is guided by the truth to carefully demarcate it's orbit. The story never touches on the truth, instead flies into metaphor and simile.

What does this have to do with ontology? Well, the wise know that just about everything in Creation stands for something else, like a parable, or a totem. For example, the child playing with a cardboard box. It is a skyscraper to the miniature men.

Keep in mind, always, we have already defined the three fundamental forces in Creation: they are time, gravity, and agape love. Gravity pulls us towards the center of mass. Time pulls us toward destiny. And agape love pulls us towards Creator Himself.— Thus sprach TomK

The threat of civil war grows ever greater
I'm far from alone in believing that the left-wing, progressive onslaught on America is going to lead to civil war. They're desperate to implement their Cloward-Piven strategy and centralized Federal authority as fast as possible, to force a dictatorship on our country; but they haven't allowed for the fact that millions of Americans won't stand for that. It's the irresistible force meeting the immovable object, and it's not going to be pretty when it explodes.

John Wilder opines:
April had increased violence. None that I could see was from the Right, which appears to still be stunned that the Leftists are actually doing all of the things that they promised that they would do.

I'm holding April at 9 out of 10. That's still two minutes to midnight. If I were betting? July or August will take us to a 10.

I currently put the total at (this is my best approximation, since no one tracks the death toll from rebellion-related violence) only creeping up at around 700 out of the 1,000 required for the international civil war definition.

As close as we are to the precipice of war, be careful. Things could change at any minute. Avoid crowds. Get out of cities. Now.

. . .

The fate of ... Floyd and Chauvin tells us a tremendous amount about the justice system in the country. But the Derek Chauvin trial showcases a much bigger agenda involving the justice system.

What is the message that was issued to every police officer in Minnesota and in almost every Leftist-controlled state?

Don't do your job. If you do, and you take down the wrong junkie, you'll be fired. If you're lucky. Instead, just show up. If you want to arrest someone, just make sure that they're not people you can get in trouble for policing.

The goal is: cops cease to police. If cops cease to police, the justice system will simply break down.
There's more at the link: https://wilderwealthywise.com/civil-war-2-0-weather-report-preparing-for-the-commissar/

Didact points out how we got into our current mess:
Make no mistake: [Donald Trump] had that election in the bag. Only through MASSIVE fraud and serious scheming did the Daemoncrats manage to subvert the election. But they did it, and now we find ourselves surrounded by fraud.

The reason why he "lost" an election that he was VERY CLEARLY WINNING, in landslide fashion, was because the people who should have acted, failed to do so.

The local legislatures failed to act. Then the State legislatures and governors failed to act. And then the Supreme Court of the United States—particularly the liberal-in-cuck's-robes John Roberts – failed to respond. On top of all of that, the US military, the last guardian of America's freedoms and its final bulwark against government tyranny, failed to do its sworn duty.

And look at where we are now. America is falling to pieces before our eyes. All because good men refused to act, out of fear for their own positions and personal standings.

The Fake Election is not the only example of such fraud. We now have a Fake Administration in charge in the USA, with a Fake President. The Fake Pope in Rome issues edicts and commands that go directly against Scripture. The Fake Vaccines that China distributes, to fight the very virus that it evidently created, have done great damage throughout the developing world. And that is before we get to the Fake Economy, which shows serious signs of strain.

All of this—every single last bit of it—is happening because good men have failed to act.
There's more at the link: https://didacticmind.com/2021/05/resist-and-bite.html

Margaret Alice sees a classic pattern unfolding.:
The noose is dangling gently around our necks. Every day, they cinch it tighter. By the time we realize it's strangling us, it will be too late.

Those who – gradually and gleefully – sacrifice their freedoms, their autonomy, their individuality, their livelihoods, and their relationships on the altar of the "common good" have forgotten this is the pattern followed by every totalitarian regime in history.

. . .

A textbook example of Problem Reaction Solution, the current tsunami of worldwide hysteria is the latest and potentially most threatening example of mass control in history.

The recipe is simple. Take a naturally occurring phenomenon, say a seasonal virus, and exaggerate its threat far beyond every imagining—despite exhaustive evidence to the contrary. Suppress, silence, ostracize, and demonize every individual who dares present facts that expose the false mono-narrative.

Whip up a witches' brew of anger, envy, and, most importantly, fear, escalating emotions to a boil so as to short-circuit our faculties of reason and logic.

Isolate us from one another, supplant real-world interactions with virtual feuds, label nonconformists as a threat to the group, and pump the public with a disinformation campaign designed to confuse and atomize. In essence, foster a cultlike mentality that shuts down thought to guarantee assent.

Cultivate and wield our cognitive biases—especially ingroup bias, conformity bias, and authority bias—against us in a comprehensive divide-and-conquer policy that keeps us too busy squabbling amongst each other to recognize and unite against those corralling us into a Matrix-like collective delusion that enables the powerful to extract our resources for their own gain.

This ideological mass psychosis is religion—not science. If this were about science, the Media–Pharmaceutical–Big-Tech complex would not be memory-holing every dissenting voice, vilifying every thought criminal, and censoring every legitimate inquiry in quest of the truth.

. . .

We are losing our last sliver of opportunity to resist authoritarianism.

This is not a partisan issue. Those who wish to control us have made it such because disunited lemmings are easier to steer than independent, critical thinkers.

This is a human issue. This is about crushing the middle class—the backbone of a democratic republic—and transferring trillions from the middle and lower classes to the ruling plutocracy. This is about demolishing the foundations of a free society and building it back—not better, but better-controlled.
There's more at the link: https://off-guardian.org/2021/05/14/a-primer-for-the-propagandized-fear-is-the-mind-killer/
Folks, disregard those who say that the Republicans will take back Congress and/or the Senate in 2022. After last year, how can anyone believe that our elections are to be trusted? They'll be manipulated, finagled, folded, spindled and mutilated to ensure that only the candidates desired by the powers that be get elected. We can't trust Republicans to be any better than Democrats when it comes to returning power to the people. Both sides of the political aisle in Washington have long since come together in the Uniparty, and they're all equally untrustworthy. I doubt very much whether as many as one in ten of the politicians in Congress and the Senate actually believe in the Constitution they've sworn to uphold and defend.
Our Constitution is being further undermined with every law, rule, regulation and executive order issued by the Biden administration. The rule of law is effectively already dead in many Democrat-controlled states and cities, and they're moving to take federal control of local and regional police forces in order to extend that to the whole nation. They don't intend to ever again lose power, and they're determined to do whatever it takes—up to and including militarily crushing the opposition—to achieve that.
Recognize the signs of the times, and be prepared. I see no peaceful way out of this, and no way in which a democratic solution may be found.
Peter

Classic: Earl Nightingdale The Strangest Secret
If No Election Fraud Why Are Democrats Desperate to Block Maricopa County, Arizona Audit?
Democrats are certainly not acting like they believe the Arizona vote was free and fair. From Paul Craig Roberts at paulcraigroberts.org:
Arizona Democrats have refused to comply with court orders and have declared an audit "racist."
The criminal gang that masquerades as the US Dept of Justice has declared the election audit "voter intimidtion" as the DOJ attempts to intimidate Republicans to cease the audit. https://www.theepochtimes.com/mkt_morningbrief/gop-chair-elise-stefanik-justice-department-is-trying-to-block-maricopa-county-audit_3817473.html?utm_source=Morningbrief&utm_medium=email&utm_campaign=mb-2021-05-17&mktids=099d101a6305b3625c83b169b1fd089a&est=Wk7f9aOTamkQQYovPsQ7e0K59e9qkxefANnaS30L81tnWqAosaiyIQ%3D%3D
Obviously, there was massive electoral fraud. If not, why the extraordinary effort to block the audit? If there was no election fraud, the Democrats would welcome an audit to prove their case.
What will Republicans, assuming the DOJ doesn't scare them off, do with the evidence of election theft? Chances are high they will cover it up. Why? Here are several reasons:
Republicans are largely from the business and corporate community. They don't know how to fight. They learned that you get to the top by not making waves.
Republicans are patriotic and are concerned to protect America's reputation. Many will argue that to reveal the fraud will undermine America's reputation and democracy and that the Chinese and Russians will use the fraud for propaganda against America. Suppressing the evidence of fraud is necessary to protect America's influence.

The Media Hates You And Is Shocked That You Hate It Back
On March 17, 2021 Kurt Schlichter opined on Town Hall :
I guess we'll be told we're unseemly if we giggle at the cancellation of useless stooge Don Lemon's low-rated airport lounge video muzak, or at how the Israelis leveled the Gaza high-rise housing the AP and Al-Jazeera. Well, color us unseemly, because when the media suffers, we celebrate.
And we're not going to apologize for it. Half of America, at least, now cares about the media precisely as much as the media cares about us – that is, not at all. In fact, we actively wish it ill. We cheer when some trash website or paper folds. The frequent layoff announcements make us giddy. Sad journalists whining about how people on Twitter dare criticize them cause us to howl in delight.
Our contempt for them is a result of their contempt for us. And as individuals and collectively, we should do whatever we lawfully can to hasten the collapse of the mainstream media as an institution.
Harsh? Nah.
See, the media hates us and actively sides with our enemies. It's always amusing how these hacks do not even bother to hide their full-throated collaboration with the people who want us silenced, disenfranchised, and/or dead, yet get all huffy when we refuse to treat them as the neutral truthtellers they aren't. The most active supporters of censorship in our culture are members of the news media itself, bar none. They cover up Democrat perfidy and invent Republican scandals. They try to police our language. They condescend to us. They dox innocent citizens. They lie all the time. They carry water for liberal leakers. They try to get our own (real) reporters, like Townhall's Julio Rosas, killed for refusing to follow the narrative.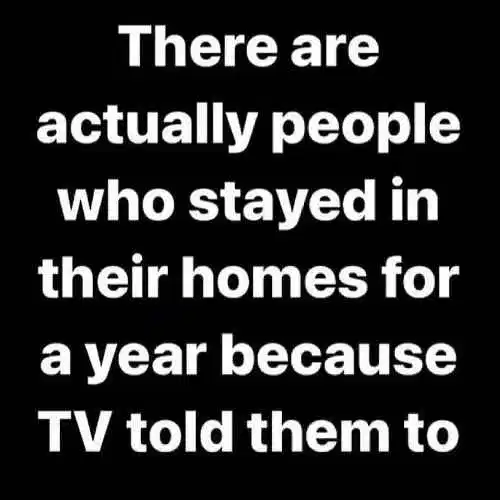 Yet, we're supposed to pretend they deserve our respect and deference, that they are courageous heroes battling for truth. Pfffft. They are a joke. The media is garbage, and we must treat it as such.
Take Don Lemon, preferably far away. Apparently, the business model of catering to Blue-Anon shut-ins who wear their masks in the shower isn't working out so well. He's off the air as of last week – maybe he'll come back in some form to torment people running to catch a Delta flight, but perhaps CNN is tired of getting ratings on par with the Macramé Channel and the Enlarged Prostate Network. I have some history with this human punchline—in my last appearance on CNN in December 2015, he cut my mic when I refused his command not to point out his ridiculous hypocrisy regarding Felonia Milhous von Pantsuit. He will not be missed except by his fans, both of them.
Also, Don's fellow licensed and registered regime advocate Brian Stelter is a potato. The tube's #1 tuber is still on the air, for now, flacking for his masters and dodging hungry Dubliners.
Over the weekend, America cheered as the Israelis flattened the building housing the Associated Press in Gaza. This led to widespread laughter and high-fives among American patriots. And we were even happier when we later found out that the same high-rise had also housed some Hamas military HQs.
American journalists informed us this was terrible, but they never quite explained why. After all, the Gaza branch of the media is not a bunch of Middle Eastern Woodwards and Bernsteins digging up the truth and not caring whose toes they step on. They are dedicated Palestinian propaganda transcriptionists who play a central role in facilitating the terrorists' information operations against the only free country in the region. They chose a side, and it was the other one. So, don't ask us to care when they get treated like it.
Now, some might argue that a free society needs a crusading media to function. That's a nice cliché, but it assumes both that we still have a free society and a crusading media. If you think we have a free society, think again. There is a war on dissent and the media is leading the charge in coordination with its tech buddies. Try posting some COVID stuff that doesn't slavishly follow the (ever-changing) narrative. You could in a free society. Understand that the media supports the suppression of unapproved speech&—they want everyone else gagged and dissenting information suppressed. They call stuff that rejects their narrative "disinformation," as if the clowns taking dictation from Raggedy Ann McCircleback are the arbiters of objective reality.
And a crusading media? These are the same people who had a presidential nominee's son cold taking megabucks from foreigners—including the Chi Coms—and who was blasting rails off the behinds of strippers, and they actively suppressed the story because it would hurt their preferred candidate. If it was Don Jr. instead of President Asterisk's Snortunate Son, it would have been wall-to-wall coverage. The best part was that the same people who bought the bogus Russian pee-pee tape story whole-hog were suddenly squeamish about "Russian disinformation" that everyone knew was nothing of the sort. The media made a conscious decision to suppress perhaps the juiciest scandal in American history to help the Democrats, so please—ask us to care when bad things happen to it. Please. Ask us.
Continue reading at Town Hall...https://townhall.com/columnists/kurtschlichter/2021/05/17/the-media-hates-you-and-is-shocked-that-you-hate-it-back-n2589511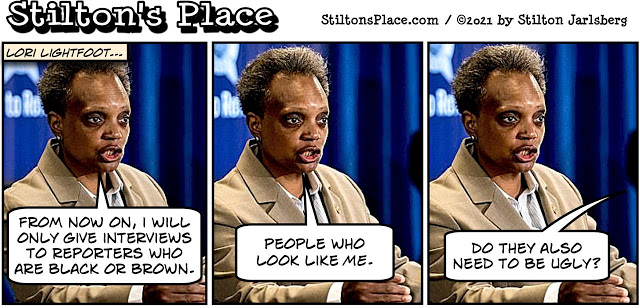 from Stilton's Place
Remember when racism was considered shameful and its practitioners had to do so from the shadows? Apparently, that's not the case for Lori Lightfoot, the mayor of Chicago ("Home of the Weekend Body Count"), who has now declared that she'll grant no one-on-one interviews to journalists who are (and we apologize for printing an obscenity) "white."

Lightfoot is openly offended by the number of white journalists covering City Hall in Chicago, and believes that a good dose of old-time racial segregation is just the ticket to establish healthy non-diverse diversity in the press corps.

Mind you, Ms. Lightfoot (preferred pronouns: "it, that, yikes") isn't interested in assuring diversity of opinion in the local news...just diversity of pigmentation. Because as long as anyone in Chicago is still judging people based on the content of their character rather than the color of their skin, Mayor Lightfoot's racially divisive work is not finished.

More comics and humor at…http://stiltonsplace.blogspot.com/

If you need quality traffic, signups, leads and sales you might be using traffic exchanges. Why not play a game at the same time, where you can earn advertising and build downlines in the best resources online? Play The Food Game and be the best chef with the most delicious recipes!



Join the Food Game
I found a really fun game that I enjoy playing while surfing in traffic exchanges, so I really wanted to share this with you. You also get to advertise your business for free!
Except for the traffic you generate by playing this game, you can also build downlines in several of the best traffic exchanges. You can advertise in all the participating sites, and they have an affiliate program where you can earn money. There are currently 279 traffic exchanges that offer the Food Game.
In the actual game, you are a chef. Your goal is to cook advanced recipes, but you need to go to cooking classes and find the ingredients to be able to do that. You can also upgrade the recipes to become an even better chef, and it's great fun to play!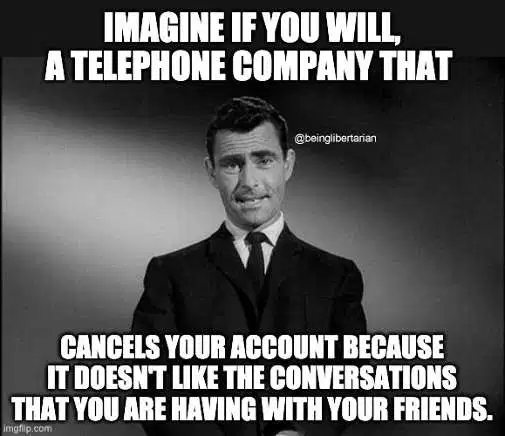 I'm Going To Tell You The Truth About This World And Those Who REALLY Run It...
by Anonymous
source: has since been deleted
You have to understand that it all boils down to the desire for certain
beings here to obtain immortality through unnatural means.
There is a natural system in place in the universe that determines which
spark of consciousness is allowed to evolve and which is not.
Consciousness here on earth starts out rather temporary. It is born and dies with the human body in most cases.
In rare cases human consciousness is able to evolve to the point of
inhabiting a particle body which can transcend the death of the human
body.
In that regard Earth Is much like a nursery where only a few babies
actually survive.
But it is those few that do survive who redeem the entire species.
As you evolve further your consciousness begins to inhabit smaller and
smaller particle bodies until finally it reaches the smallest particle in
existence.
This particle can traverse time / space instantaneously.
It can nest up inside other more dense bodies that already have a
consciousness of their own.
There is a hierarchy of sorts that exists between the immortal life forms
of this universe. A kingdom of heaven if you will.
The kingdom of heaven has many workers who quite literally take up
root inside human bodies here on earth in order to complete their god
given missions which inevitably revolve around the single purpose of
assisting in the evolutionary process.
Well, you have a group of beings here on earth who have learned to
project their consciousness into a container that facilitates the transfer
to new bodies of sorts.
By doing this they are 'cheating death' and are unnaturally persisting as
negatively evolved consciousness.
You see only a certain vibratory rate is naturally allowed to pass through
the needles eye and enter into the cycle of reincarnation.
This system is maintained through the ascension process. It assures
that only those with purified consciousness can be reborn.
Well these particular beings are avoiding the ascension / vetting process
by transferring their consciousness here on earth rather than in heaven,
so to speak.
You have to understand that in order for a soul to evolve naturally it has
to do certain things. But more importantly it has to NOT DO certain
things.
By guiding society towards doing the things that will damn their souls
forever they are assuring that these souls will NEVER EVOLVE.
Which is exactly what they want.
They don't want you to know God. They want you to know THEM AS
YOUR GOD.
But they have a little problem.
You see they have thus far been unable to stop the 'others' from
inhabiting biological bodies here and teaching the children the way. THE
WAY.
THIS is what they want to stop above all else.
They want Earth to be a closed loop.
They want Earth to be isolated from heaven and all the workers of God.
They want it all for themselves with no interference from the universe.
And this is what they are constantly working towards.
They want to choke out the light.
They want to come out of the darkness and be worshiped as Gods.
They have been DESTROYED by the universe and God many times in
the past.
Literally reduced back to the Stone Age multiple times.
You are living in a time where they have almost rebuilt their technology
to the levels before the last mass destruction of humanity.
You are living at the APEX (again).
Nothing has changed.
It's the same as it ever was.
I know you can feel it.
You know it's CLOSE.
And it is.
You must turn towards God.
You must turn away from inequity, perversion, and sin.
Otherwise you will burn, with them.
Open your heart to God.
Ask that the masters of old visit you in your dreams.
Seek repentance and atonement.
Time draws near.

The thing is it doesn't have to be this way.
This massive propaganda machine is poisoning the souls of your
children.
It could be used to enlighten them.
But it's not, because it was built and is controlled by evil men,
possessed by evil souls..
They want to walk amongst you and be WORSHIPED LIKE GODS.
This is the end goal.
For you to accept them.
For your children to be spawns of satan basically.
It surrounds you.
It permeates every aspect of your lives, every aspect of society.
There is literally NO ESCAPE BY DESIGN.
At least that's what they want you to believe.
But there IS a way out.
You ALL have a god seed inside you.
You just have to open your dampers.
OPEN YOUR FUCKING DAMPERS AND LET THE LIGHT FLOW IN!
THIS WILL DESTROY THEM.
IF you don't do it, and do it soon.
God will do it.
And you'll be judged accordingly.

Noted in Passing: 'Bread and Circuses' is the cancer of democracy,
"The America of my timeline is a laboratory example of what can happen to democracies,
what has eventually happened to all perfect democracies throughout all histories. A perfect democracy, a 'warm body' democracy in which every adult may vote and all votes count equally, has no internal feedback for self-correction. It depends solely on the wisdom and self-restraint of citizens… which is opposed by the folly and lack of self-restraint of other citizens. What is supposed to happen in a democracy is that each sovereign citizen will always vote in the public interest for the safety and welfare of all. But what does happen is that he votes his own self-interest as he sees it… which for the majority translates as 'Bread and Circuses.'

"'Bread and Circuses' is the cancer of democracy, the fatal disease for which there is no cure. Democracy often works beautifully at first. But once a state extends the franchise to every warm body, be he producer or parasite, that day marks the beginning of the end of the state. For when the plebs discover that they can vote themselves bread and circuses without limit and that the productive members of the body politic cannot stop them, they will do so, until the state bleeds to death, or in its weakened condition the state succumbs to an invader—the barbarians enter Rome."

― Robert A. Heinlein

Social Media Posts of the Day
Quote of the Day
Message of the Day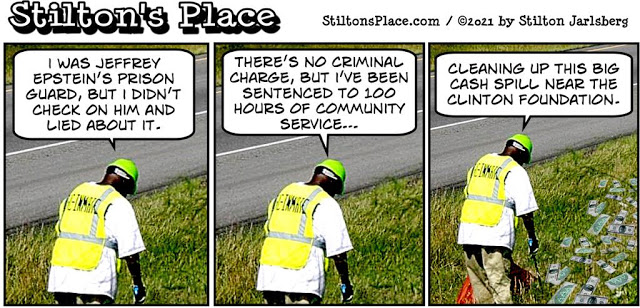 from Stilton's Place
To the shock of legal scholars, it turns out that Justice isn't necessarily blind after all—it may just be asleep, playing computer solitaire, or watching porn during working hours.

At least, that's how it seems when we consider the jaw-dropping news that the two prison guards (both of whom could interview Lori Lightfoot, if you catch our drift) who were supposed to be keeping suicide watch on Jeffrey Epstein on the night of his death were actually sleeping, playing on computers, and generally doing anything other than their simple but important jobs. And then they falsified legal documents about their activities.

For which, they're striking a plea deal that won't punish them at all, other than to give them each 100 hours of community service which will likely consist of sleeping, playing computer solitaire, watching porn, then signing false statements that say they were picking up litter next to highways.

Given that no one, and we mean NO ONE, believes that Jeffrey Epstein died of anything other than a murder-for-hire funded by one or more of the high-ranking perverts he had dirt on, this "let 'em off with a slap on the wrist" punishment appears to be more prima facie evidence of a high-level conspiracy.

Were the guards paid to look the other way? Or simply threatened by people who - demonstrably - have the willingness and ability to carry out death threats no matter how closely you're "guarded"? Not to mention having enough political pull to make sure that their toadies can subsequently escape the legal consequences of their actions. Actions that directly resulted in a man's death and threw up a likely impenetrable barrier to the investigation of wealthy and powerful pedophiles and human traffickers.

Still, this doesn't come as bad news to everyone... Continues at…http://stiltonsplace.blogspot.com/

Here's what they're saying over on GLP:

I'm going to round out this edition with some of my favorite angry people. Some of these might be oldies, but they are goodies—TomK
"I AM DONE"
On November 7, 2020 OHMama posted a classic (and viral) statement on The Burning Platform :
I was born at the end of Gen X and the beginning of the Millennial Generation, and grew up in a middle class town. Life was good. Our home was modest but birthdays and Christmas were always generous, we went on yearly vacations, had 2 cars, and there was enough money for me to take dance classes and art lessons and be in Girl Scouts.
My 1940s born Dad raised me to be patriotic and proud, to love the war bird airplanes of his era as much as he does, and to respect our flag and our country as a sacred thing. I grew up thinking that being an American was the greatest gift a person could have. I grew up thinking that our country was as strong, and honest and true as my Dad. I grew up thinking I was free.
As an adult, I have witnessed the world I grew up in fall to ruin. I have watched as our currency and our economy have been shamelessly corrupted beyond redemption. Since we've been married, my husband and I TWICE had our meager investment savings gutted by the market that we were told to invest in, now that pensions no longer exist and we working stiffs are on our own. We will be working until we die, because the Social Security we've been forced to pay into has also been robbed from under us.
I have watched as our elected officials enter Congress as ordinary folks and leaves as multi millionaires. I have watched my blue collar husband get up at an ungodly hour every day and come home with an aching back that we pray will hold out long enough to get him to old age in one piece. Outside of shoes, socks and underwear, almost everything my family wears was bought used. We've been on one vacation in 12 years.
We don't have cell phones, or cable, or any sort of streaming services, just a landline and internet. We hardly ever eat out. Our house is 1400 square feet, no air conditioning. I cook from scratch and I can and I garden and I raise chickens for eggs and meat and I moonlight selling things on Etsy. Still it is barely enough to pay the bills that go up every year while service quality and the longevity of goods goes down. What I just described is the life you can live on 60K a year without going into debt.
At last calculation, when you consider all of the federal, state and local taxes plus registration and user fees, Medicare and SS payroll taxes, almost a third of what my family earns is stolen by the govt each year. What's left doesn't go far, just enough to cover the basics and save a little for when the wolf howls at the door.
I watched as my family's health insurance was gutted and destroyed. Our private market insurance, which we had to have because my husband's employer is too small to have a group plan, was made illegal. We were left with the option of either buying an Obamacare plan with unaffordable deductibles and insanely ridiculous out of pocket maxes, or paying the very gov't that destroyed our healthcare a fine for not buying the gov't mandated plan that we cannot afford. We now have short term insurance that isn't really insurance at all, and I live in fear of one of us getting injured or sick with anything I can't fix from the medicine cabinet.
I have watched as education, which was already sketchy when I was a kid, became an all out joke of wholly unmathematical math, gold stars for all, and self-loathing anti-Americanism. My family has taken an enormous financial hit as I stay home to home school our child. At least she'll be able to do old-fashioned math well enough to see how much they are screwing her. A silver lining to every cloud, I guess.
I've sat by and held my tongue as I was called deplorable and a bitter clinger and told that I didn't build that. I've been called a racist and a xenophobe and a chump and even an "ugly folk." I've been told that I have privilege, and that I have inherent bias because of my skin color, and that my beloved husband and father are part of a horrible patriarchy. Not one goddamn bit of that is true, but if I dare say anything about it, it will be used as evidence of my racism and white fragility.
Raised to be a Republican, I held my nose and voted for Bush, the Texas-talking blue blood from Connecticut who lied us into 2 wars and gave us the unpatriotic Patriot Act. I voted for McCain, the sociopathic neocon songbird "hero" that torpedoed the attempt to kill the Obamacare that's killing my family financially. I held it again and voted for Romney, the vulture capitalist skunk that masquerades as a Republican while slithering over to the Democrat camp as often as they'll tolerate his oily, loathsome presence.
And I voted for Trump, who, if he did nothing else, at least gave a resounding Bronx cheer to the richly deserving smug hypocrites of DC. Thank you for that Mr. President, on behalf of all of us nobodies. God bless you for it.
And now I have watched as people who hate me and mine and call for our destruction blatantly and openly stole the election and then gaslighted us and told us that it was honest and fair. I am watching as the GOP does NOTHING about it. They're probably relieved that upstart Trump is gone so they can get back to their real jobs of lining their pockets and running interference for their corporate masters. I am watching as the media, in a manner that would make Stalin blush, is silencing anyone who dares question the legitimacy of this farce they call democracy. I know, it's a republic, but I am so tired of explaining that to people I might as well give in and join them in ignorance.
I will not vote again; they've made it abundantly clear that my voice doesn't matter. Whatever irrational, suicidal lunacy the nanny states thinks is best is what I'll get. What it decided I need is a geriatric pedophile who shouldn't be charged with anything more rigorous than choosing between tapioca and rice pudding at the old folks home, and a casting couch skank who rails against racism while being a descendant of slave owners.
I'm free to dismember a baby in my womb and kill it because "my body my choice", but God help me if I won't cover my face with a germ laden Linus-worthy security blanket or refuse let them inject genetically altering chemicals into my body or my child's. I can be doxed, fired, shunned and destroyed for daring to venture that there are only 2 genders as proven by DNA, but a disease with a 99+% survival rate for most humans is a deadly pandemic worth murdering an economy over. Because science. Idiocracy is real, and we are living it. Dr. Lexus would be an improvement over Fauci.
I am done. Don't ask me to pledge to the flag, or salute the troops, or shoot fireworks on the 4th. It's a sick, twisted, heartbreaking joke, this bloated, unrecognizable corpse of a republic that once was ours.
I am not alone. Not sure how things continue to function when millions of citizens no longer feel any loyalty to or from the society they live in.
I was raised to be a lady, and ladies don't curse, but fuck these motherfuckers to hell and back for what they've done to me, and mine, and my country. All we Joe Blow Americans ever wanted was a little patch of land to raise a family, a job to pay the bills, and at least some illusion of freedom, and even that was too much for these human parasites. They want it all, mind, body and soul. Damn them. Damn them all.

Classic: There is a righteous anger 2020