I don't usually use this space to complain about frozen foods, but I wanted to warn you all off of this product.
I just ate some of this Hot Mama garlic bread. It sure looked good on the box and I didn't know it was even possible to mess up garlic bread. I literally have never before in my life had bad garlic bread. Sure, some garlic breads are better than others, but I've never before eaten garlic bread that tasted really bad. Like I said, I didn't know it was possible to mess up garlic bread, but Hot Mama sure found a way to do it. This stuff even had an evil smell to it and, ultimately, I could not even swallow it. I had to spit it out. It was just that awful. There was a certain "chemically" taste to the oil on top that cut through all the other flavors and made me think I would die if I chose to ingest this horrendous bread. I really wanted to like it because I am an aficionado of garlic bread, but in the end I could not bring myself to even put that slab of foul smelling comestible near my mouth for a second bite. I threw this offering into the trash and then I immediately took the trash bag outside to the garbage can because it just smelled that bad. I just wanted to let you know that you might want to pass on this stuff the next time you see it on the grocer's frozen food shelf.
Time is running short, indeed. We are nearing our last gasp. At this time, we must keep the parable of the seven wise virgins and the seven foolish virgins in mind, AT ALL TIMES. When it happens, do not go back for your cloak. And woe to those who are with child, and give suck, in those times. Those who have ears to hear, will hear. Those who are in the know, will know.

For all the rest, it will come upon you like a "thief in the night."
Here is the score: In college, I studied Physics amongst other things. One of the things they taught in Physics was the "Sudden Future Catastrophe." In string theory, there are approximately one quadrillion universes. Each exist on a separate "membrane." These membranes are so close to one another that gravitational effects cross over between the worlds. Here is what is interesting: These membranes ('branes') are in slow, continual motion. They effect each other, all the time, but once in an eon, they will clash toghether; that is to say, they will come into contact across a broad surface. This results in an epic pyrosis, a wall of fire (actually plasma) sweeping across the universe. EVERYTHING will be dissolved. This is the second Apocalypse, exactly as prophesiced. "First by water, then by FIRE!" The time is coming, it will come from a direction which we, bound by three-dimensional geometry, cannot even conceive. It will come like, "a thief in the night."


Something ominously foul rides the late summer breeze as our country, and Western Civ with it, tilts into the season of growing darkness. Can you sense it? Death is in the air, and not in the usual Halloween vaudeville mode, either, with the cackling lawn zombies and top-hatted, tap-dancing skeletons. This ain't no foolin' around.

On August 26, 2022 Jim Kunstler wrote on his website : https://kunstler.com/clusterfuck-nation/an-ill-wind/
We have never been so unprepared for a calamity in plain sight and that is because the people who run things have made it happen in combined acts of wickedness and stupidity. After decades of mere racketeering, arranging things so as to bankrupt anyone who gets seriously ill, corporatized health care now presides over a harvest of medically-induced death, pretending dumbly that there is nothing to see.
Get this: the people are seeing it now, and talking about it, and there will be no stopping their discovery of exactly what has gone on, or their wrath in the afterwash. The chief architect of this epic debacle, Dr. Anthony Fauci, the Captain Queeg of American Public Health, has announced his exit from the scene "to pursue the next chapter of my career." He was coy about what that might be. I think the job title is: defendant. It will be a milestone in human history to witness The Science itself go on trial, should it live long enough. What awaits to take its place? Viziers with wands and pointed hats? Crones riding broomsticks against a cold, lifeless moon? A principality of dark magic? Descent into the underworld?
The medically-induced termination of life at large scale accompanies the current effort to provoke the suicide of culture and nationhood — more orchestrated depravity and folly. Institutions are turned against us like flame-throwers. The FBI might break down your door next in its quest to suppress dissent. The composers of official mind-fuckery never sleep, assuring that you will not know which end of anything is up. Your purblind legislators just set 87,000 new IRS agents on your asses, as if that was any sort of a good idea. The courts exist to protect The Party, but which party? (What does it matter, at this point? quoth Hillary Clinton.) Take your pissant complaints about those alleged constitutional rights someplace else, like Twitter and Facebook, where they can be expunged as soon as you hit the "post" button. You'll be dead soon, anyway.
We've heard ad nauseam that the Washington DC insiders, the denizens of that demi-mythic Deep State in the wealthiest metro area of all the land, look down on the rest of America. Why is that? I'll tell you. Because the DC confederacy of grifters has gotten fat off your suffering as they have systematically wrecked and looted that rest of America, the sinking middle-class. They are living in fabulous comfort off your bamboozlement and ruin. Their contempt for you grows on your tragic breakdown like fungus on a once-mighty fallen tree. They prevailed in this world and you didn't. You chumps are in Palookaville on your way to the bone orchard, and therefore they are better than you, ha ha ha.
This is just part of the article. Continue reading at the source: https://kunstler.com/clusterfuck-nation/an-ill-wind/. Link opens in new tab.

If you need quality traffic, signups, leads and sales you might be using traffic exchanges. Why not play a game at the same time, where you can earn advertising and build downlines in the best resources online? Play The Food Game and be the best chef with the most delicious recipes!



Join the Food Game
I found a really fun game that I enjoy playing while surfing in traffic exchanges, so I really wanted to share this with you. You also get to advertise your business for free!
Except for the traffic you generate by playing this game, you can also build downlines in several of the best traffic exchanges. You can advertise in all the participating sites, and they have an affiliate program where you can earn money. There are currently 279 traffic exchanges that offer the Food Game.
In the actual game, you are a chef. Your goal is to cook advanced recipes, but you need to go to cooking classes and find the ingredients to be able to do that. You can also upgrade the recipes to become an even better chef, and it's great fun to play!

On June 17, 2022 James Howard Kunstler wrote at Kunstler dot com :
https://kunstler.com/clusterfuck-nation/how-low-can-you-go/
How Low Can You Go?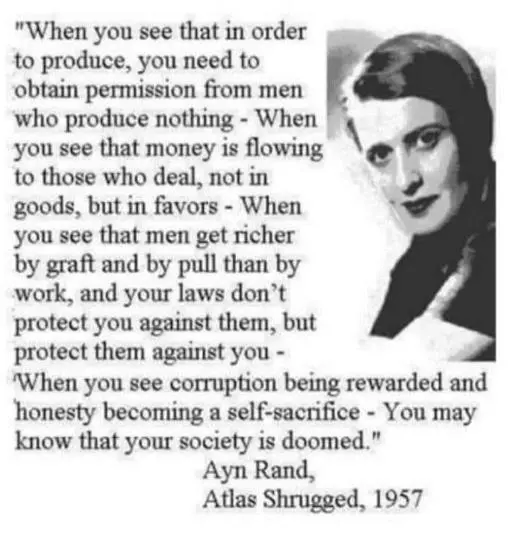 Remember the limbo? It was a dance fad kind of like the Olympic high jump in reverse: instead of leaping over a horizontal bar, you duck-walked under it to calypso music, with the crowd squealing, "How low can you go?" As it happens, in the culture of Western Civ, Limbo is also the name of a place on the edge of Hell. Either way, you have an apt metaphor for the spot that the USA is in as we enter the summer of double-deuce.
Lots of things are going south all at once: the stock markets and bond prices, Bitcoin is doing a vanishing act. The Colorado River reservoirs, Lake Powell and Lake Mead, are so low that, by September, both water and electricity may run out for a vast region that includes Phoenix, Las Vegas, and Southern California. The housing market is tanking (suburbia's business model is broken). Whole herds of beef cattle roll over and die out on the range. Fertilizer is scarce. Food processing plants get torched by the dozen. Shortages loom.

The oil-and-gas industry is getting killed four ways: 1) our stupid Russia sanctions queered longstanding global distribution arrangements; 2) the industry is starved for capital; 3) depletion is seriously kicking in; and 4) "Joe Biden" and the knuckleheads running the EU countries are trying to kill it so as to usher in a Green New Deal that just doesn't pencil-out.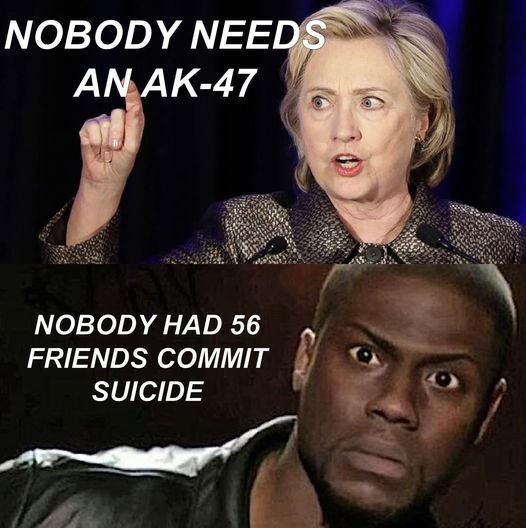 The car dealers have no new cars on their lots, and pretty soon they'll run out of decent used cars — which, these days, are often priced higher than the non-existent new cars. How's that for a business model? Plus, the financially beaten-up middle-class can't afford cars in either case, and increasingly can't qualify for car loans.
The airline industry reels with a sucking chest wound due to a pilot shortage (thanks to vaxx mandates) and the high cost of jet fuel. The trucking industry's business model is also broken with diesel fuel over six dollars a gallon — the cost of delivery exceeds the value of the cargo. America runs on trucks and if they stop running, so does everything else. Replacement parts are growing scarce for every mechanical device in the land. It's getting harder to fix anything that's broken.
"Joe Biden's" proxy war against Russia in Ukraine isn't working out. It was flamboyantly stupid from the get-go. We deliberately broke the Minsk agreements for a cease-fire in the Donbas to goad the Russians into action. NATO didn't have the troops or the political mojo to back up its US-inspired bluster. Our financial warfare blew back in our faces and actually benefited the Russian economy and its currency, the ruble. The billions of dollars in weapons we're sending into the war are easily interdicted in transport, or else are getting loose in a world of non-state maniacs ranging from the Taliban to al Qaeda to drug cartels.
Meanwhile, Russia steadfastly grinds out a victory on-the-ground that will leave it in control of the Black Sea and will reveal the USA's lost capacity to impose its will around the world. In other words, our Ukraine project "to weaken Russia" brought on an epochal shift in the balance of power to our enormous disadvantage. This is on top of more than twenty years of US military fiascos from Afghanistan, to Iraq, to North Africa, to Syria which demonstrated our reckless disregard for human life and a gross inability to carry out a mission. This aggregate failure and display of weakness leaves us vulnerable to Chinese aggression in the Pacific. There is even spooky chatter now about China venturing to invade Australia, Japan, and the USA mainland. Yes, really.
With all this to be concerned about, half the American public, and the "Joe Biden" regime they insist they elected, remain in thrall to the Covid-19 horror movie and at the mercy of the deadly mRNA pharmaceutical products that were magically waiting in-advance of the outbreak to profit on it. But now, all the cover stories are falling apart. It's getting harder to conceal the deaths and injuries caused by the vaccines, including a striking drop in fertility and the permanent damage to millions of people's immune systems that will lay them low with cancer, neurological illness, and cardiovascular disease in the months ahead.
The CDC / FDA / Pharma cabal's strategy-for-now: keep bluffing and quintupling down on their cover up — they just sweepingly approved mRNA shots for babies. Why? To extend the emergency use authorization that shields Pfizer and Moderna from liability. It won't work long, of course, because under settled law fraud vacates that kind of protection, and the public health officials with their Pharma cronies have orchestrated the deadliest fraud in human history.
If there is an American nation left in a year or so, with a functioning legal system, the players in this cabal are going to land in witness chairs to explain why they killed so many people. ("We were following The Science," they'll say. Uh-huh….) By then, no one will believe their bullshit and it will be off to the American limbo known as Palookaville for the likes of Fauci, Collins, Gates, Bourla, Bancel, Walensky and the gang.
To try to head-off anything like that, the "Joe Biden" regime just announced a second attempt to control the news-flow with a White House Disinformation Task Force, to replace the ludicrous Homeland Security Disinformation Governance Board that flopped so miserably in May when its appointed chief, Ms. Jankowicz, turned out to be a prime purveyor of disinformation. The new Disinfo Task Force, led by Veep Kamala Harris — who performed so well in her previous assignment as Border Czar — is pretending to be all about online sexual harassment and gender bigotry. I'm sure….
It won't work. "Joe Biden" is running on empty. His regime staggers on in a delirium and an odium, like one of those groaning, brain-leaking zombies on cable-TV. The voters are poised to unload two barrels of buckshot to this monster's head in November if we are not prevented from holding elections by yet another bogus "emergency." Until then, we're in a race to see just how the Party of Chaos completes the destruction of the economy, which is the prelude to the people of the USA destroying the Party of Chaos.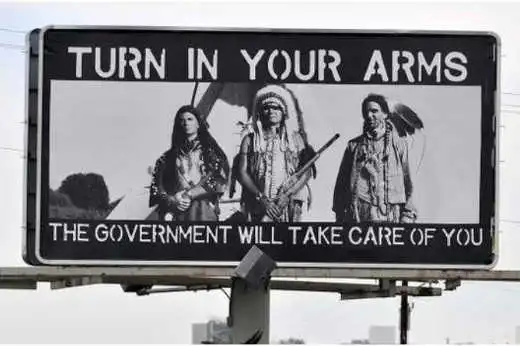 Time To Get Serious
If we are being honest, most of us are LARPing to some extent. Maybe not guys like Bison Prepper but the rest of us? We talk a good game but most of the time we are living like we don't really think things are going tits up imminently. At some point yes, but this evening? Nah, things seem OK.

Things always seem to be going OK, right until they aren't going OK.
Please note: If you are someone who thinks they are super serious, please save your outraged defense of your non-LARPing status, I am speaking in generalities and including myself.
On June 17, 2021 Arthur Sido wrote on his blog, click here to read at the source
It isn't a coincidence that gun guy t-shirts (Gadsden flag, Punisher skull, etc) are usually sold out in 3X and 4X long before they sell out the S and M. A lot of us are long on pew pew and short on "walking up a flight of stairs".
We have gotten away with it so far because the wheels have stubbornly stayed on the clown car. Everything I am seeing seems to suggest that the wheels are held on by a single lug and those threads are about stripped.
What is shifting has little to do with antifa fags or bLM or exploding crime in the urban areas. No one cares about those things right now. Instead what might be changing has more to do with normies.
Most people are normies, on the "left" and "right" of the political mainstream. In general they take a lot of abuse and deal with it by channeling their frustration into acceptable channels, arguing on social media, attachment to sports, etc That worked for decades mostly because they are incredibly comfortable. You can put up with a lot of indignity and ignore a lot of alarm bells when you have endless entertainment and new products to consume. When your comfort goes away though? Bad thoughts start creeping up.
It started with the one-two punch of Covid and the urban rioting following the death of George Floyd. People were suddenly scared. They went to the store and the toilet paper and chicken wings were gone. That isn't supposed to happen. They bought guns in enormous numbers because it was suddenly clear that the cops weren't going to save them. Their trust in the system collapsed overnight. When the 2020 election was obviously stolen, around 75 million Americans realized that they were effectively disenfranchised so in 2021 they bought EVEN MOAR GUNZ.
In 2022 things are getting worse for normie. Much worse. Gone are the big checks to bribe normie and even worse, inflation is making us all poorer. It isn't just gas prices and inflation. The news is all bad. Like this:
People are getting angrier by the day. A few of us online are one thing but if the average normie starts to act up?
The undercurrents of resentment are getting stronger and we are looking down the barrel of some really bad stuff, like food shortages on top of massive food cost inflation. Things are looking ugly and soon.
All of us need to get a lot more serious about everything and anything. Physical fitness, food and water self-sustainability, having the means to protect our loved ones and putting in the time to practice for that time we hope never comes.
Play time is over, getting serious time is upon us.