Luke 22:36 (Jesus speaking to his disciples said) "…if you don't have a sword, sell your cloak and buy one."
America's Darkest Day
The Fraud Seals the Steal
Wednesday January 20, 2021
Today is the day. - Dissident American sees tyranny and genocide in the future. Quote: "Voting in national level elections appears to be a total waste of your time."
Winter is Here Indeed by Bill Buppert - Quote: "I suspect the Uniparty will start at free speech and use the Bill of Rights as a mission list to extinguish all freedom in the country."
"Why" at Western Rifle Shooters Association - Quote: "The anti-Trump United States government parasites have eternally destroyed their own legitimacy."
Letter to Biden from Ted Nugent...
Ted Nugent wrote Joe Biden a letter via Facebook moments ago and it is going viral fast. Just in case it is censored, here it is in it's entirety.
Wednesday January 20, 2021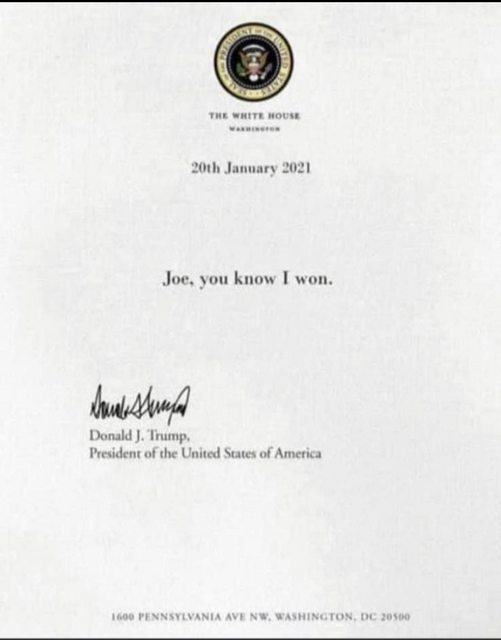 Dear Vice President Biden,

Although I refused to listen to it, I understand that during your presidential acceptance speech, you were calling for the unity of Trump supporters.

I remember four years ago my President Trump also called for unity. I remember how Congressional members of your Democratic Party responded by boycotting his inauguration. I remember how you and your Democratic party cheated and used the greatest law enforcement institution of this country to spy on my President Trump's campaign. I remember how you and your Democratic Party created a fake Russian dossier to try and impeach my President Trump. I remember how your speaker of the house ripped up my President Trump's beautiful State of the Union speech on National TV. I remember how you and your Democratic Party tried to impeach my President Trump over a Ukraine phone call. You accused my President Trump of pay to play. Come to find out Joe, it was really you and your son Hunter.

I remember how you and your Democratic Party blamed my President Trump over a pandemic that he had nothing to do with. I remember how you and your Democratic Party encouraged rioting and looting of my great United States of America. I remember how you and your Democratic Party used the media to spread lie after lie about my President Trump. I remember how you and your Democratic Party stole the election from my President Trump. This Trump supporter remembers all that Joe, and will NOT be unifying with your Democratic Party. Your abject criminal dishonesty is treasonous. You belong in prison along with the rest of the Swamp.

Ted Nugent
From: https://www.godlikeproductions.com/forum1/message4682114/pg1
Chinese New Year
2021 Year of the Platinum Ox
begins: Friday February 12, 2021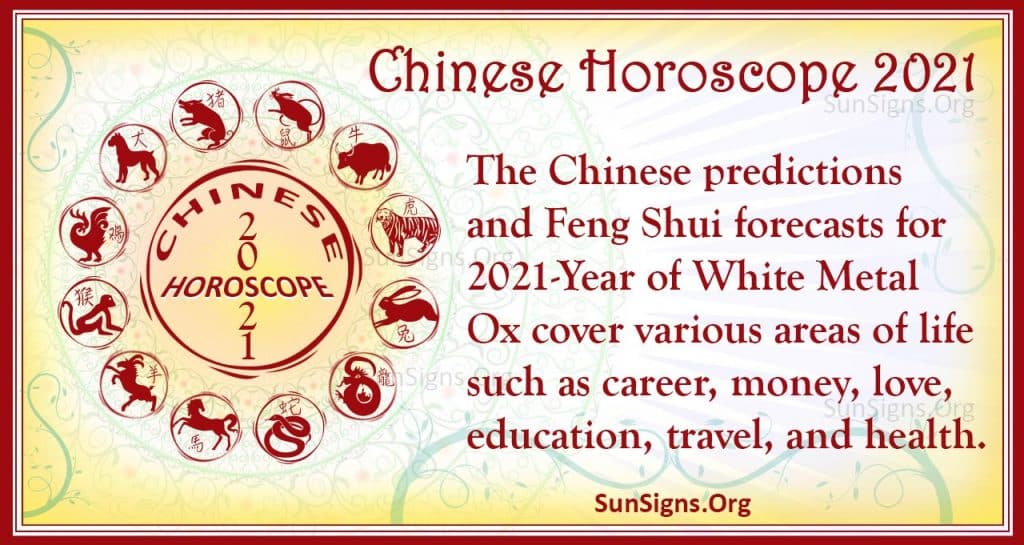 The Year of the Ox brings changes to the life of the Chinese sign of the Snake during the year 2021.

The Chinese annual forecast Snake for 2021 estimates that this year will become very blessed for every person born as a Chinese sign of the snake. During the year, you will be rewarded for the efforts you have made in the past. The area of life you are in right now is exactly what you can build your dream life on.
During the year 2021, fate will put many great opportunities in your way, which will be able to change your whole life for the better. The sign of the Snake should not avoid social events in 2021, which will bring him a large number of new contacts, but also new friendships. Happiness will really be on your side in 2021, but this Horoscope will also tell you at the end of it how you can strengthen it. Your work and private life will flourish during 2021, and Snake Horoscope 2021 heralds such happiness in health. The Snake will perhaps be the happiest sign of 2021, according to the Chinese horoscope. From: https://horoscope-divination.com/chinese/horoscope-2021/snake
The Crackdown Begins

Wednesday January 13, 2021
Will the secular left Democrats allow you to earn money if you disagree with them?
01/12/2021 Wintery Knight
This part was unnerving:

Already this creepy lust for punishment has Reddit users revealing their plans to turn family members into the FBI for attending the Jan. 6 protest, regardless of whether these family members committed any crimes or merely, like the vast majority of attendees, walked peacefully in D.C. streets.

She has an example where someone was recognized at a rally, his employer was contacted, and he was publicly denounced and placed on leave of absence. How will he feed his family without a job? But that's the problem with the communist mob – they put their philosophy above the rights and lives of ordinary people who have a right to exercise their freedoms peacefully (which almost all of the people at the DC rally did). — Wintery Knight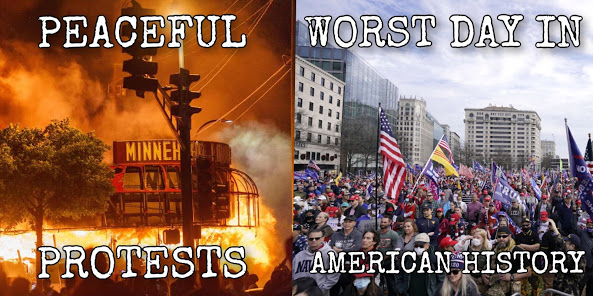 Just how much rope will Trump give the traitors?
01/12/2021 Wintery Knight
I mean they are already arresting people who went to the Trump rally last week. Trump Supporters are now on "no fly" lists. If you sing our National Anthem (and not Communist China's national anthem), YOUR plane (if you can get on one), will be landed at the nearest airport, and all singing passengers de-boarded.

If you are a NON-Communist you are deemed a Terrorist, and thus you must be kicked off all Social Media.

This is all Communist Social Crediting.

If you are a good little commie, you can tweet, you can fly, you can burn down buildings, you can loot, you can do what ever you want. If you are a bad commie or worse, a "counter-revolutionary" you get nothing. You can't even keep your job! — State of the Nation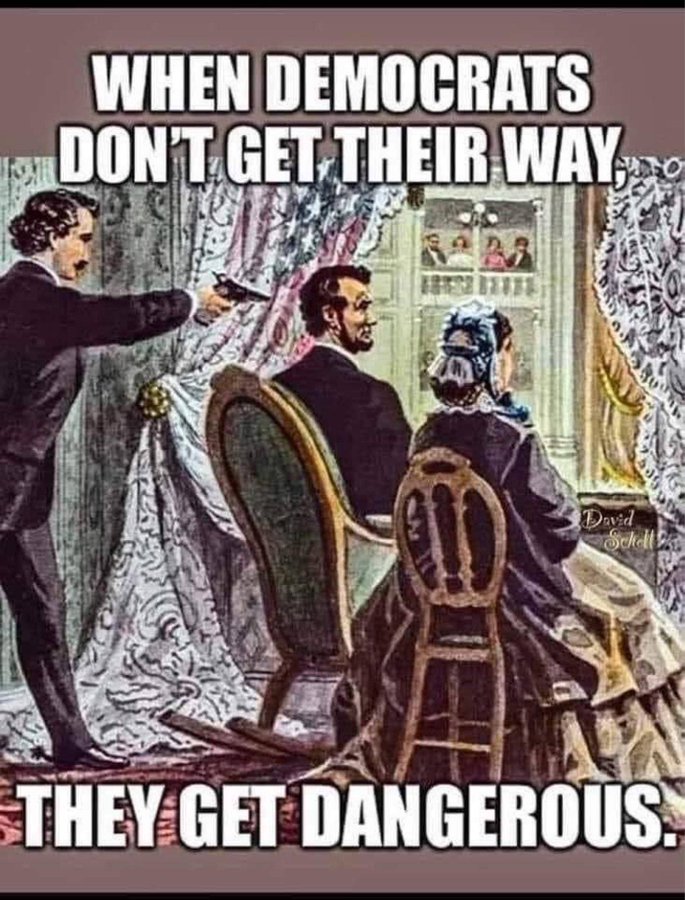 Democrats Launch Their Assault on Red State America
01/12/2021 Paul Craig Roberts dot org
This is rubbing salt in the wound. Half of the country already regards Biden as an illegitimate president and regards the Democrats as power-mad totalitarians hostile to democracy. What does Pelosi achieve by furthering this image of Democrats? She is damning her party and herself. Why?

The answer is to generate fear in Republicans and Trump supporters.

The Democrats are using open unabashed retribution to scare Republicans and Trump supporters into compliance. Everywhere you look Republican members of Congress both House and Senate, Trump's present and former cabinet members, and present and former members of the White House staff are denouncing Trump and putting distance between Trump and themselves. The latest is Fiona Hill, formerly of Trump's National Security Council. She denounces Trump for having "put us on the brink of civil war." Note that for Republican Fiona Hill, it is not a stolen election that puts "us on the brink of civil war," but the protest against the election theft. This is the position of the Republican Party. In other words, the Republicans have surrendered. They are useless to the people. — Paul Craig Roberts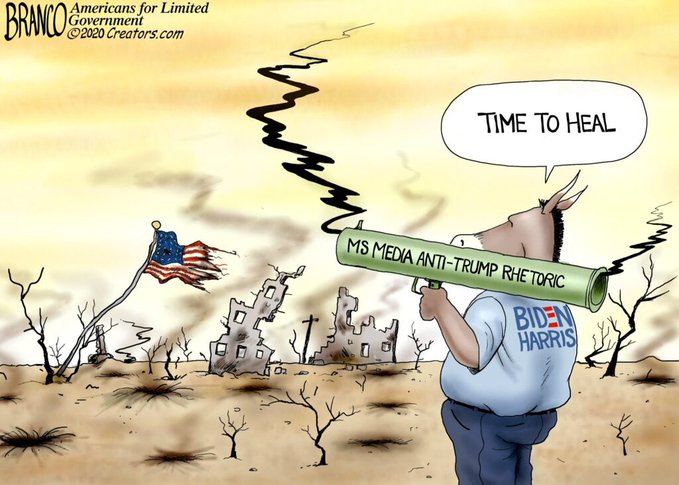 The mob did not win!

If "the mob" did not win, who did?
Well, look who is celebrating and who is now demanding that punitive and even repressive measures be taken against Trump supporters:


The Democrats
The united legacy corporate ziomedia
The letter soup agencies and their top officials
Most of the GOP leaders
The War Lobby (including lots of ex Cold Warriors)
Big Money (MIC, Oil, Pharma, Jails and Prisons, etc.)
The Israel Lobby (especially the ADL – see here and here)
The Russia-hating Lobby
Antifa/BLM/etc
The many freaks of nature leading various "minorities"
Big Tech megacorporations a la Google and Amazon
The list is longer, of course, and it includes pretty much all the folks afflicted with the now famous Trump Derangement Syndrome (TDS).
— Unz Review
New Year, New Site, New Sight, New Light, New Life in Jesus Christ
Tom K say: I'm going to revamp the website for the new year. Expect more posts related to my reading and writing. I will continue to live a blessed life as long as Maker permits.
Could it be as simple as this...
The reason for time's arrow is that we are being drawn forward by some force along the time axis just as we are drawn downward along the z-axis by gravity. Time is analagous to gravity in its dimension.
The three fundamental forces in the Univserse are:
The Paraclete vs. the Demiurge

One Brawl to End Them All
My reading list for the coming year:
Dune series (6 books) by Frank Herbert: BTW, the new covers are absolutely horrible!
Dune
Dune Messiah
Children of Dune
God Emperor of Dune
Heretics of Dune
Chapterhouse Dune
Hyperion series by Dan Simmons (4 books)
Hyperion
The Fall of Hyperion
Endymion
The Rise of Endymion
The Coldest Winter Ever by Sister Souljah
Crime & Punishment by Fyodor Dostoevsky : New Translation by Michael Katz
The Complete Secret Cipher of the UFONauts by Allen Greenfield
The Master and Margarita by Mikail Bulgakov
Wittgenstein said: "ethics must be a condition of the world like logic"
Sunday January 10, 2021

What I'm reading right now.


New Notes for November
======================
November 1, 2020 Sunday