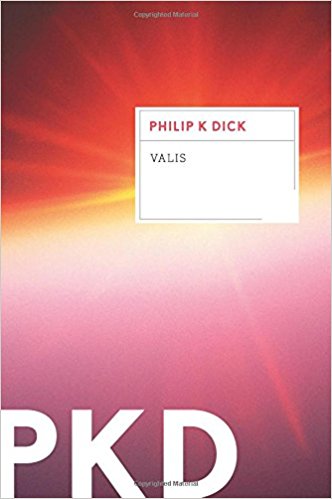 "Dick is one of the ten best American writers of the twentieth century, which is saying a lot. Dick was a kind of Kafka steeped in LSD and rage."—Roberto Bolaño

VALIS (an acronym for Vast Active Living Intelligence System) is a 1981 science fiction novel by American author Philip K. Dick. The novel follows the journey of protagonist, Horselover Fat, a man struggling with mental illness who eventually discovers he is receiving transmissions from an outside source, a powerful artificial intelligence called VALIS. The novel is structured around the idea that Dick's real life experiences were actually a conscious manipulation by VALIS, and thus the novel is a type of autobiographical fiction.

The novel opens with Horselover Fat, who is reflecting on his mental illness and the events of the past few years that have led him to this point. He reflects on how he has become obsessed with the Bible, and how he has begun to see patterns and correlations between Biblical passages and his own life. He begins to theorize that these correlations between his life and the Bible are being guided by an outside force, which he calls VALIS. He also explains how he has begun to have visions of a pink light, which he believes to be a divine presence.
Over the next two weeks I will be reading the full cycle of three books. You can read it with me if you'd like.
You can purchase the complete cycle through this website, and it will help to promote PeaceLove dot Me's mission.
The price is $49.97 and ships FREE to any point in the United States. (International shipping is an additional $14.00)
Imagining US Civil War 2.0
Bill Gates warned of a probable civil war. He got covid right. His tabletop pandemic simulation at Johns Hopkins Bloomberg School of Public Health predicted the real thing months before the official outbreak. He even knew to patent the mRNA vaccines. Given his Oracle of Delphi track record, I take his predictions seriously.
I know a little dummy-level macro physics. Quantum physics is beyond my grasp. The Conversion of Energy law states that energy cannot be created or destroyed, only transferred. At some point an abused population gets pissed. Like steam escaping from a pressure cooker release valve, that anger needs to go somewhere. Either upward toward the ruling class, or poor slob versus poor slob. Otherwise, it explodes like a stainless steel shrapnel bomb, taking out everyone in the kitchen.

When creating the United States, the Founding Fathers borrowed from the Roman republic model. The Roman Empire never experienced revolutions. Rome fought oligarch-backed civil wars. As a general rule, until collapse, global empires experience civil wars, not revolutions. Ironically, like the Roman plutocratic republic, the US plutocratic republic became dysfunctionally corrupt and morphed into a mafia global empire. Like science fiction writer Philip K. Dick repeated throughout his "VALIS" novel- "The (Roman) Empire Never Ended."

If an empire exports its war machine globally, at some point that war machine comes home. The spiritual laws of karma and secular CIA blowback theory support that idea.

Based on the aforementioned pseudo-theorems, I think it's worth imagining what a US civil war 2.0 might look like. Too many variables exist to know exactly how it would play out, but using conjecture, I'll try to cobble together an abbreviated rough theoretical model.
Continue reading at NC Renegades...https://www.unz.com/article/imagining-us-civil-war-2-0/

The second chapter of VALIS focuses on Horselover Fat's theories about VALIS and how he believes it is manipulating his life. He recalls his experiences with the pink light, which he believes to be a manifestation of VALIS. He also reflects on the way that he has become obsessed with the Bible, and how he believes it is a form of communication from VALIS. He goes on to explain how he believes that VALIS is trying to communicate a message to humanity, and how he believes he is chosen to be its messenger. He also reflects on his mental health, and how he believes that his mental illness may be a result of VALIS' manipulation of his life.
The third chapter of VALIS focuses on Horselover Fat's attempts to understand VALIS and its message. He reflects on how he believes that VALIS is providing him with a new understanding of the world and his own place in it. He also reflects on the way that VALIS has been manipulating his life, and how he believes it is a form of divine intervention. He also reflects on how he believes that VALIS is trying to bring about a new era of peace and understanding in the world. He ends the chapter by examining his own mental health, and how he believes that VALIS can help him come to terms with his illness.
BREAKING: Tucker Carlson Doesn't Actually Possess Any J6 Footage
Once again, Kevin McCarthy has broken his promise to the American People.
Fox News and Tucker Carlson don't actually possess any footage from the January 6th, 2021 demonstrations against election fraud at the US Capitol, contrary to previous reports and claims from media outlets and McCarthy's GOP that more than 41,000 hours of security footage that's never been seen by the general public had been released, albeit exclusively to Fox News and Tucker Carlson. McCarthy had repeatedly vowed to release the footage to the American People as he ran for Speaker of the House, and some of his critics are now calling for the motion to vacate to be used against him, after breaking his promise and continuing to cover up video evidence that could exonerate J6 political prisoners and expose the real aggressors.
Despite reports from Axios and CNN claiming that GOP House Speaker Kevin McCarthy (CA-20) had released a "trove" of J6 footage to Fox News and Tucker Carlson, new revelations are showing that Carlson isn't in possession of the footage at all and that Kevin McCarthy hasn't actually released it. Instead, Carlson's Fox News team is viewing some of the footage on a terminal in the US Capitol, and there's been no confirmation that they'll actually be able to release it to the general public.
Considering the tens of thousands of hours of security footage that exists to sift through, it can safely be assumed that, if the current situation stands, it will be impossible for all of the footage to even be viewed by Carlson's team, let alone publicly reported on and released.

"A lot of people are getting one thing wrong," tweeted Politico's Kyle Cheney. "Tucker Carlson doesn't 'have' any Jan. 6 footage. He hasn't 'obtained' it. His people are viewing it on a terminal in the Capitol and it's unclear when he'll get permission to air any of it, let alone lots of it." Continue reading at National File...https://nationalfile.com/breaking-tucker-carlson-doesnt-actually-possess-any-j6-footage/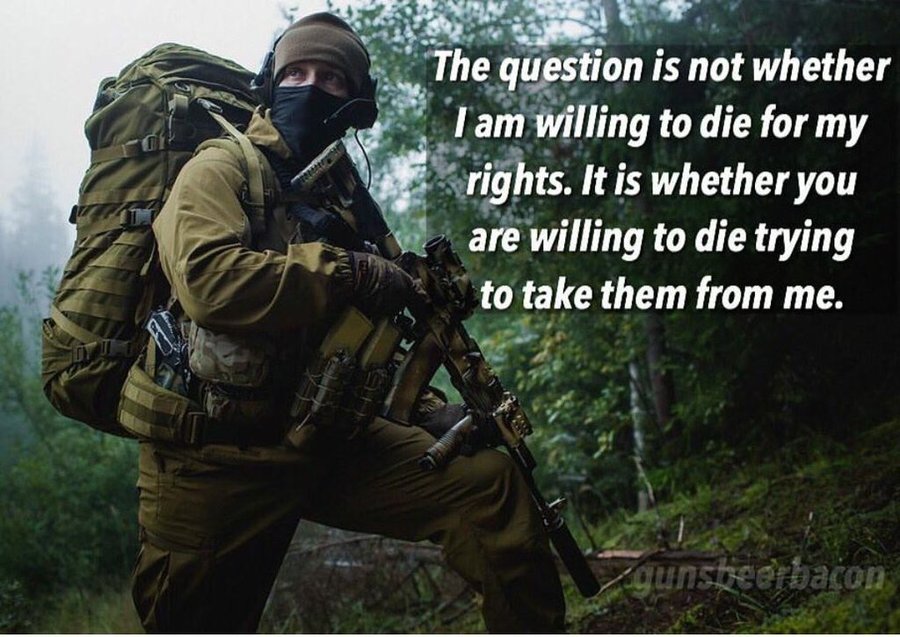 Jl 2:12-18
Even now, says the LORD,
return to me with your whole heart,
with fasting, and weeping, and mourning;
Rend your hearts, not your garments,
and return to the LORD, your God.
For gracious and merciful is he,
slow to anger, rich in kindness,
and relenting in punishment.
Perhaps he will again relent
and leave behind him a blessing,
Offerings and libations
for the LORD, your God.
Blow the trumpet in Zion!
proclaim a fast,
call an assembly;
Gather the people,
notify the congregation;
Assemble the elders,
gather the children
and the infants at the breast;
Let the bridegroom quit his room
and the bride her chamber.
Between the porch and the altar
let the priests, the ministers of the LORD, weep,
And say, "Spare, O LORD, your people,
and make not your heritage a reproach,
with the nations ruling over them!
Why should they say among the peoples,
'Where is their God?'"
[ C O N T I N U E S.... ]

8 And Stephen, full of grace and power, was performing great wonders and signs among the people. 9 But some men from what was called the Synagogue of the Freedmen, including both Cyrenians and Alexandrians, and some from Cilicia and Asia, rose up and argued with Stephen. 10 But they were unable to cope with his wisdom and the Spirit by whom he was speaking. 11 Then they secretly induced men to say, "We have heard him speak blasphemous words against Moses and God." 12 And they stirred up the people, the elders, and the scribes, and they came up to him and dragged him away, and brought him before the Council. 13 They put forward false witnesses who said, "This man does not stop speaking against this holy place and the Law; 14 for we have heard him say that this Nazarene, Jesus, will destroy this place and change the customs which Moses handed down to us." 15 And all who were sitting in the Council stared at him, and they saw his face, which was like the face of an angel.
[ ... C O N T I N U E D ]
Many people associate the season of Lent with Catholicism, but that no longer holds true. Many other churches and people are choosing to observe the forty days (not including Sundays) before Easter. Lent is a time of penance, of choosing to look closely at our lives and invite the Holy Spirit in to help us clean house.
Often we will choose to give up something, a sacrifice we offer to the Lord, but also something we use as a way to remind us to be more holy, more dependent on God. We fast on Ash Wednesday and Good Friday, and we abstain from meat on Fridays as well, although many Catholics do not understand that we still have an obligation to fast on Fridays or substitute another penitential practice year round. We are called to give alms during Lent.
These practices are meant to help us prepare to meet Jesus on Easter Sunday, having walked these six weeks with him toward Calvary, fasting as he fasted in the desert, carrying our cross as he carried his, doing the will of the Father as Jesus taught us so well.
Like Mary, we hope to find ourselves at the foot of the cross on Good Friday, still with our Savior, looking with a more hopeful and receptive heart toward the Resurrection.
If you are not a member of a church, or your particular church does not have any Ash Wednesday service, you are welcome to participate at any Catholic Church. You do not have to be Catholic to attend the service or receive the ashes. I'm sure that is true of other denominations as well. Continue reading at The Conservative Treehouse...https://theconservativetreehouse.com/blog/2023/02/22/remember-you-are-dust-and-to-dust-you-shall-return-3/?utm_source=rss&utm_medium=rss&utm_campaign=remember-you-are-dust-and-to-dust-you-shall-return-3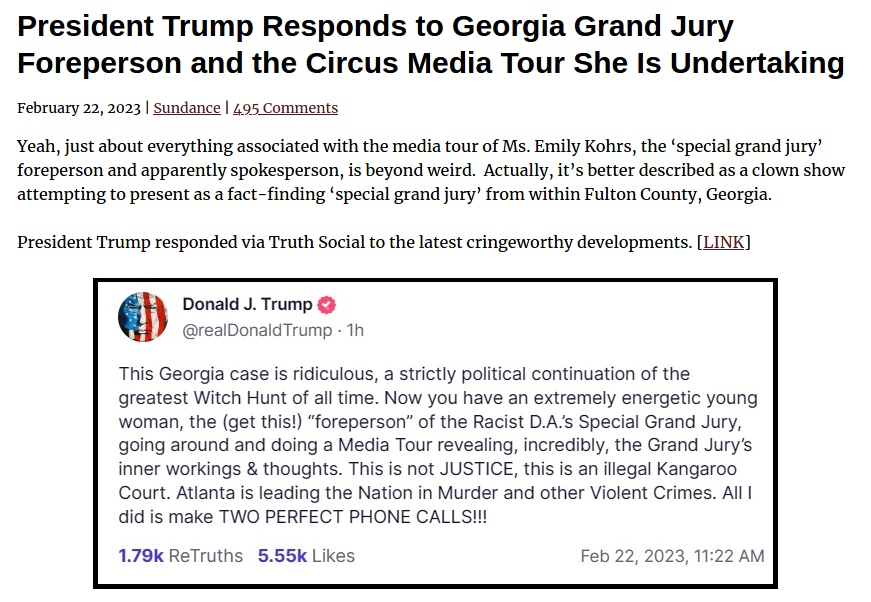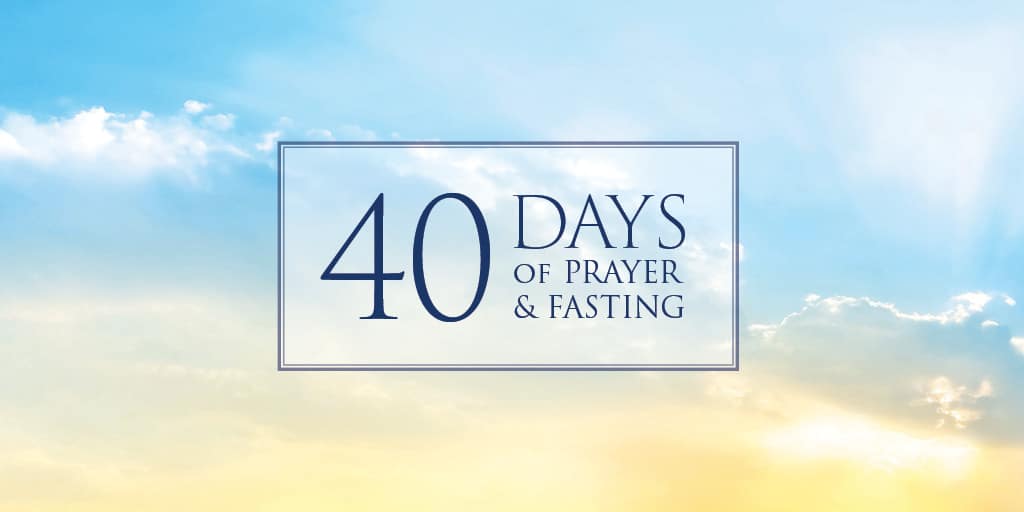 40 Days in the Desert
I will be posting one blog a day during Lent this year. Except I will be taking Saturdays off, instead of Sundays. Continue reading tomorrow for the second installment. I will probably start to dive into the first book, VALIS.