20 And when ye shall see Jerusalem compassed with armies, then know that the desolation thereof is nigh.
21 Then let them which are in Judaea flee to the mountains; and let them which are in the midst of it depart out; and let not them that are in the countries enter thereinto. — Luke 21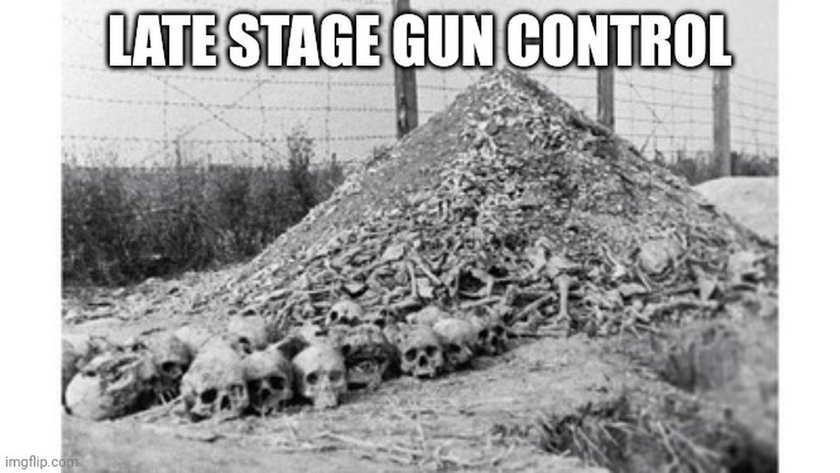 Party! Party!
On Sept 4, 2023 Jim Kunstler wrote on his blog :
If you are shocked and bewildered that totalitarian tyranny creeps through our country without opposition, the reason is simple: there is no official opposition. The capture of government looks nearly complete by a party that lusts to punish its citizens for the pleasure of watching them suffer, while it steals everything they've worked for and forecloses their future. At least half the country objects to this. Where is a party that stands for them?


There is nothing more dangerous in the West than the destructive force of liberals. The only exception is an unhinged liberal woman with power.
Frau Wanderlust Merkel spent a decade demographically destroying Western Europe and Germany. She was raised a communist in the DDR but became a "reformed" socialist liberal. Before the end of this decade, Germany will join France as a failed state. By many metrics it already is.
The person with the most domestic power in the White House during Obama's third term was Susan Rice, who was recently replaced by an even greater sociopath in Neera Tanden. What has been the result? Total deliberate demographic destruction of the nation. Open borders, child trafficking, drug trafficking, selective prosecution, urban hell.
In the State Department, there's Victoria "Let's slaughter ethnic Russians in the Donbas to set the world on track for WW3" Nuland. She is perhaps the most dangerous woman on the planet.
Katie Hobbs oversaw the steal of her own election in Arizona. She threatened county commissioners with prison if they didn't validate the votes in their counties in her favor, despite a confirmed level of cheating only witnessed in countries with tinpot dictators.
Joe Briben's biggest voting demo outside of dead people and 88% of black people brainwashed to vote for Democrats no matter what? White liberal college-educated Karens.
All those Tea Party patriots were right when declaring that liberals "Are coming for our guns."
The ATF is kicking down doors of licensed firearm dealers and threatening them with prison if they don't forfeit their licenses. They're keeping a registry of gun owners for the moment when the liberal fantasized gun grab finally gains steam behind the declaration of an emergency, and the first shot was just fired by another liberal psycho girl boss.
—The Good Citizen
In the natural order of the American system, a Republican Party would have stepped up to check the wretched excesses of a Democratic Party bent on breaking everything that has allowed people to thrive in this land: property law, economic liberty, free speech, now even your physical health. This Labor Day Monday is the last moment in this epic political psychodrama that the Republican Party has an excuse to kick back and do nothing about the parade of insults flung in the nation's face by persons who believe in nothing, and who will stop at nothing.
These insults lately include especially the perversion of law to harass and hinder political opponents, the prosecution of a foreign war by proxy in a corner of the world where America has no explicable national interest, the deliberate failure to defend the country's borders against hordes of invaders, the rigging of elections with ballot fraud and hackable machines, the censorship of information of all kinds, and the weaponization of public health authority against the people. These are all campaigns carried out by the Democratic Party.
This fall season will be a dreadful time of testing whether the country can endure any more of this. Congress is back in session this week. Congress is the only place in the federal government where an opposition party has the authority to direct events. Mr. Comer who chairs the House Oversight Committee has assembled enough evidence of bribery and treason for Speaker Kevin McCarthy to commence an impeachment inquiry right away into the conduct of President "Joe Biden."
I've used quotation marks around Mr. Biden's name since he ascended magically to this office in 2021 because it is obvious that he is only pretending to run the executive branch, and has been since day one on January 20, 2021. His March 5, 2020, Super Tuesday victories, after a drubbing in the Iowa Caucuses (4th place) and New Hampshire primary (5th place), had an odor of supernatural contrivance. His campaign from "the basement" was a joke, and it's still entirely possible, despite three years of massive gaslighting, that his victory in the 2020 election was a fraud.
I believe the reason "Joe Biden" was installed in the White House was to allow Barack Obama to run the executive branch and all its agencies in secret from his headquarters across town in the DC Kalorama district, and the reason he is allowed to do this is because the Democratic Party has committed so many crimes against the country that a tremendous effort had to be made to cover them up, or else scores of figures in high places could have been subject to investigation and prosecution, including Mr. Obama.
It's also possible that an impeachment inquiry in the House will lead to evidence of Mr. Obama's role in the Biden family's bribery adventures abroad, including the participation in one way or another of high diplomatic officials under Mr. Obama such as US Ambassadors to Ukraine Geoffrey Pyatt and Marie Yovanovitch — as well as their nefarious roles in the first impeachment of Donald Trump. Expect former Secretary of State John Kerry to surface in that mix, too. His stepson, Christopher Heinz was in business for a time with Hunter Biden and Devon Archer during the Burisma caper.
The fabric of our society is coming apart at the seams, and you can see it with your own eyes. If you live in a major city, all you have to do is walk around, and you'll find many signs that our core urban centers are decaying, and just about every sort of evil that you can possibly imagine is exploding all around us. Our so-called leaders continue to make stupid decisions, and now we are all going to reap the consequences. Predators are roaming our streets. American families are collapsing. Traditional moral values have been completely discarded. Young people are running wild in the streets, lawlessness is growing, and our system of government is melting down in plain sight.
—Elder Son
You might hear a lot about the coming fiscal year 2024 spending crisis again starting this week. It must be resolved by the end of the month or the government supposedly runs out of money to pay for all the things that the government wastes our money on, from underwriting drag-queen story hours to paying the pensions of retired Ukrainian government officials. Wouldn't that actually be a fine opportunity for some vigorous de-funding of government activities, such as the DOJ's special prosecutor operation, Homeland Security's censorship office, every dollar apportioned to Ukraine, the FBI's continuing Jan 6 witch-hunt, the Department of Health and Human Services Covid-19 hoodoo, and probably a hundred other trespasses against the public's sense of decency and good faith?
Or else, isn't the country ripe for a new party that actually represents the interests of the country? More than a year remains before the 2024 election — if it is even allowed to happen. We can't go on with no party opposed to the degeneration and destruction of the thing known as the USA. Take this final day-off of the summer to think about that. And think about the emblematic frozen face of Senate Minority leader Mitch McConnell, a human deer-in-the-headlights waiting to collide with an implacable force. You are that force.
Read more at…https://kunstler.com/clusterfuck-nation/party-party/

If you need quality traffic, signups, leads and sales you might be using traffic exchanges. Why not play a game at the same time, where you can earn advertising and build downlines in the best resources online? Play The Food Game and be the best chef with the most delicious recipes!



Join the Food Game
I found a really fun game that I enjoy playing while surfing in traffic exchanges, so I really wanted to share this with you. You also get to advertise your business for free!
Except for the traffic you generate by playing this game, you can also build downlines in several of the best traffic exchanges. You can advertise in all the participating sites, and they have an affiliate program where you can earn money. There are currently 279 traffic exchanges that offer the Food Game.
In the actual game, you are a chef. Your goal is to cook advanced recipes, but you need to go to cooking classes and find the ingredients to be able to do that. You can also upgrade the recipes to become an even better chef, and it's great fun to play!